Alan D. Levy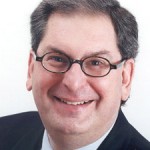 At the time of his selection as the Morley Gunderson Prize winner of 2001, Alan Levy was the Manager of Industrial Relations and Employee Relations at TV Ontario. This balance of both union and non-union responsibilities has been a hallmark of Alan's career, as Employee Relations Specialist at Riverdale Hospital (1996 to 2000); Director of Employee Relations, Baycrest Centre for Geriatric Care (1989 to 1996); Manager of Labour Relations at Toronto General Hospital (1987 to 1989); Employee Relations Officer, Ministry of Community and Social Services (1982 to 1987); and Industrial Relations Representative, Ford Electronics of Canada (1980-82).
Alan's strong commitment to the profession has led him to active involvement in its professional associations. He has served on the Executive of the Canadian Industrial Relations Association (CIRA) since 1996 and the Toronto Area Industrial Relations Association (TAIRA) since 1994. At CIRA, Alan has organized and chaired roundtable sessions since 1993, and by his active participation has endeavoured to attract practitioners to that organization. He has served the Centre as a Vice President of the CIR Alumni Association, elected in 1989, and has been a longstanding supporter, volunteer and donor.
Alan has not only had a practitioner interest in the field, but also an intellectual one, teaching human resources and labour relations as a lecturer for the Personnel Association of Ontario (now HRPAO), York University and the University of Toronto. Alan is currently pursing a Masters of Law in Alternative Dispute Resolution at Osgoode Hall, York University.