After talking his way into the first cohort of the Master in Industrial Relations program at the CIRHR, 1977 graduate, Peter Hurd, went on to a career that spanned multiple countries and upwards of 400,000 frequent flyer miles per year.
After 45 years in the field, he's still consulting, but also makes time to provide guidance to fledgling entrepreneurs, and lend his support and expertise to charitable organisations in his community.
I connected with Peter over Zoom to discuss his time at the Centre, the valuable lessons he took with him into the field, and some words of advice he'd like to share with future graduates of our program.
Check out our full interview below. If you're an alumnus of the CIRHR and would like to be profiled in an upcoming "Alumni Spotlight," please contact cirhr.communications@utoronto.ca.
---
As one of the first graduates of the MIR program in the late 70s, can you describe what the program was like? What were your aspirations going into it?
It was a pretty small program – there was very little publicity about it. I had just finished an economics degree at Carleton University where I had taken a couple of industrial relations courses. I got in the car and drove to the Centre at U of T in July or August. John Crispo, who would later become quite a celebrity on TV, was in charge at the time. He happened to be in his office, and I told him I'd like to get into the MIR program starting in September. He asked me if I'd applied, which I hadn't, but we had a long chat and by the end of it, I was in.
There were about ten of us that first year, and I loved the multidisciplinary nature of the program. I took courses at the law school, the MBA school, the Centre, and came out the other end hardcore about labour relations.
Can you describe your first professional roles following your graduation from the Centre?
I worked for the first dozen years or so in labour relations at Ontario Hydro, and then I had this realisation when I was 35 that I was addressing all these poor managers' problems. Why couldn't I be the person who leads the organization rather than leads the conflict resolution?
So, I parlayed my labour relations experience at Ontario Hydro into work for Dupont Canada as their National Relations Manager, in order to prove to them that I didn't need to be a "labour relations guy" for the next 30 years. Their philosophy and my philosophy on employee relations turned out to be quite similar.
I think the uniqueness of the CIRHR is the multidisciplinary nature of it.
How did your career evolve in the years that followed?
Over the next several years, I went into manufacturing and became a Plant Manager in Canada and the US. I later became the VP of Human Resources of Dupont Canada, and then went to Europe and lived in Germany with responsibility for all our plants in Europe and Asia.
I came back to US in 2003 as the global manufacturing VP for Dupont and, eventually, our arm of the business was put up for sale. The buyer was a private-equity buyer who asked me to come on as the new COO of the entity and, after 3-4 years of standing up that company, I decided that life was too short to spend on airplanes all over the world, and retired from that role.
Can you point to your experiences at the Centre that were the most helpful in your career?
My international experiences, in particular, were informed by work I had done at the Centre on international industrial relations, and how different the models are in different countries. That was something I took into my career every day, whether it was employee relations issues in China, or union issues in Australia or the UK, or the setup in Germany – those were experiences that were different, but they weren't foreign to me because I studied a little bit about them, and I became passionate about understanding them more as my career progressed.
I also think the lessons learned in the labour relations area are so applicable to all facets of life. It's about fairness, equity. There are a lot of newer issues that weren't around when I started. There was nothing driving diversity and equity, but today they're so important, and the principles behind them are the same sort of principles of good employer relations.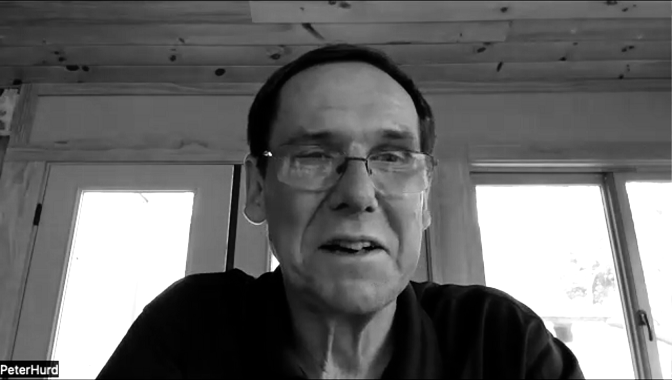 Can you tell me more about what your life looks like today? What's keeping you engaged?
I'm semi-retired now. I do some consulting work in the paint and coatings industry, primarily for South American and Asian companies. I rarely get on a plane anymore. I used to travel 300,000 to 400,000 miles per year by airplane when I was actively working, so I spent more than 75% of my time away from home, and that was the main driver for retiring from the role I had.
Now I spend a fair bit of time on charitable organizations. I'm the President of Jewish Family Services of Delaware, a pretty big part of the mental health equation in Delaware -- we have a very active Alzheimer's program, dementia program, and caregivers' program.
I also contribute time to the Cobblestone Museum here in Western New York, and I've been on a list in Western New York to assist small entrepreneurs – to either stand up or improve their business operations - on a pro-bono basis. 
Do you have any advice for incoming or graduating students at the CIRHR?
I think the uniqueness of the CIRHR is the multidisciplinary nature of it. My advice, going in, is to take full advantage of that multidisciplinary approach. Don't get too narrowed - be broad, and understand that there may be some pieces that don't seem very relevant at the time. I took courses in international relations because the subject was different and interesting to learn. I never realised it would be the backbone of my later professional life.
Coming out of the program, you tend to be pretty idealistic. The fact of the matter is, you'll probably have five major career changes that take place after graduation. Getting grounded with the right organisation for you is really important. If you want to be part of the trade-union movement, for example – you want to work for the right union with the right principles. It's like working for a company; you want to learn and grow in an environment that follow principles that make effective companies.
Tags