Congratulations to Oeishi Mukherjee, Madeline Reda and Jasmine Modgil, our three June 2022 recipients of the Frank Reid Prize which is presented each convocation to the top graduating student or students. We asked our three recipients to reflect on their CIRHR experience, their aspirations now that they've graduated, and what the future holds for them. This is what they had to say:
---
"My experience in the MIRHR program, to describe it one word, was transformative from both a professional and personal standpoint. Switching disciplines from the natural sciences in my undergraduate education to business in my master's was a tough transition, but one made a lot smoother thanks to the unwavering support of the CIRHR staff, professors, and peers that I was fortunate to meet through the program.
I learnt an immense amount about the employment relationship, its theoretical underpinnings and how to navigate practical challenges in the workplace, while also enhancing my professional skills and readying myself for the corporate world. I am especially grateful for the enthusiasm and energy that my professors and peers brought in these difficult last two years that made the virtual MIRHR experience joyful, enriching, and an unforgettable period in my life.
The next step in my professional journey will be beginning my role as a human capital consultant with Deloitte in the fall. Needless to say, I am excited to apply all that I've learnt in these past two years in a professional setting. I hope to become a trusted counsel and skilled strategist for clients, able to deliver tailored solutions to meet their diverse goals and interests." - Oeishi Mukherjee
---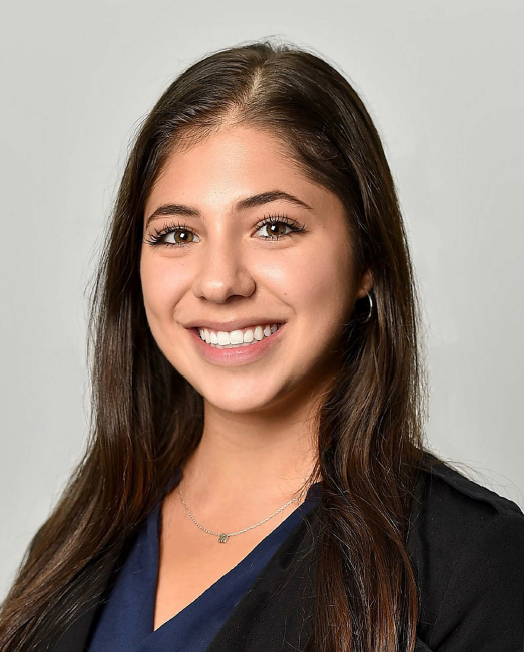 "My experience at the CIRHR has been beyond remarkable. These last two years have offered me a unique opportunity to push myself academically and professionally, knowing I had a wonderful support system surrounding me. The professors, coordinators, and TAs were notably attentive, kind, and made it clear they cared about us as people and not just students for the term. Despite no longer being able to call myself an MIRHR student, I know the relationships I built with the CIRHR will remain with me and support me well into the future. I have the utmost respect for the centre and am thankful to have been welcomed into their community -- without them, I would not have found the success I did.
As an official MIRHR graduate, I hope to positively represent the university in my future as an IR/HR professional. For now, I have been focusing on excelling in my current role as a Human Capital Consultant at one of the Big Four firms. I am aiming to continue growing my network of other professionals and one day becoming an industry expert in the field. I hope to continue expanding my skillset, tackling new challenges, and leveraging my knowledge to continue raising the bar and breaking glass ceilings.
I don't know precisely where the future will take me, but some of the very best directions my life has taken have been unplanned or coincidental (ironically, learning about the MIRHR program was one of them). The "not knowing" is exciting, and exactly how I envision it." - Madeline Reda 
---
"My exceptional experience with the CIRHR brought forth many great opportunities and experiences. I had the opportunity to surround myself with extraordinarily talented students and learn how to see things from different perspectives. The MIRHR program taught me to think strategically and apply the teachings from the classroom to the workforce and truly make a difference in the HR sphere. Lastly, every professor in the program created an environment where I was able to foster strong relationships with them. Without their excellent career advice and an indomitable drive to help their students succeed, I would not have grown into the HR professional that I am today.
After graduating from the MIRHR program, I aspire to keep my passion for learning by continuing to upskill myself in my career and having a curiosity to explore new HR trends and practices. As I grow in my career, I would like to become a leader and mentor to others, helping them discover the best parts of themselves and achieve their full potential. Lastly, I would like to push myself further to work hard and achieve a position with my organization where I can prove my value and truly make a difference.
I am currently working as an Associate Consultant at PwC. In the near future, I hope to have the opportunity to work on multiple projects where I can gain exposure to a wide range of industries and topics. I also hope to travel more in the upcoming year as it has always been a dream of mine to visit different countries and experience their unique cultures." - Jasmine Modgil
Tags