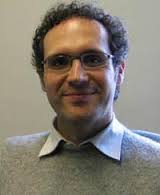 As most of you can discern by the activity and noise emanating from St. George Street, the 2016-17 academic year is upon us. This past spring/summer has been an eventful one in the life of the Centre. In June we co-hosted a half-day conference with Woodsworth College and the Broadbent Institute on Workplace Democracy for 21stCentury. In June and July we successfully saw two of our PhDs, Umar Boodoo and Crystal Huang defend their theses. And of course, this past June we hosted a one day celebration for alumni and friends of the Centre to celebrate 50 years of existence and 40 years of running our Masters program. Over 100 alumni showed up for the event and many of us were personally touched by the stories and memories that were shared that day.
Finally, as the past academic year ends, the 2016-17 academic session will usher in some changes in the faces at the CIRHR.
Dionne Pohler
This summer, we welcomed Dionne Pohler as an Assistant Professor of Employment Relations. Dionne has a PhD in HRM and IR from the University of Alberta's School of Business and comes to us from the Johnson-Shoyama Graduate School of Public Policy at the University of Saskatchewan. Her research interests encompass labour-management relationship; union impact; compensation and income inequality; role/professionalization/impact of HRM; organizational governance; co-operatives; and policy implementation.
Deborah Campbell
Deborah has served the CIRHR for 40 years, most recently as Manager, Academic and Administrative Services. She will be retiring September 30 after a distinguished career at the University of Toronto that began in 1973 in the Division of Social Sciences at the University of Toronto Scarborough. She has provided exemplary service and support to numerous faculty, four directors and generations of students. In 1997 the University of Toronto Alumni Association presented her with the Chancellor's Award given to an outstanding member of the staff of the University of Toronto. A surprise tribute to Deborah and a retrospective of her contributions to the CIRHR was held at the June 17 celebration of the 50th anniversary of the CIRHR and the 40th anniversary of the MIRHR.
Joanna Jiang
A new role, Centre Coordinator, has been established and will be held by Joanna Jiang. Joanna also began her career at the University of Toronto Scarborough and worked in the Office of the Vice-President and Principal, as well as the Office of Advancement. More recently she was a Financial Administrator at the Munk School of Global Affairs at the downtown campus. Joanna has a Bachelor's degree in Economics and City Planning from the University of Toronto Scarborough and a Certificate in HRM from the School of Continuing Studies.
Carol Canzano-Hamala
While not a new face at the CIRHR, Carol has taken on an expanded role in managing the master's and doctoral programs. Her work to support students during their transition from student to IR/HR professional has also been recognized in this new position. Carol is now the Coordinator, Graduate Program and Career Services. Please join me in congratulating Carol on this well-deserved promotion.
CIRHR 50th Anniversary Celebration
Just by way of closing, as mentioned above, this past year marked our 50th anniversary as a Centre but the true story of the Centre is to be found in the wonderful faculty, staff and students that have graced our classrooms, corridors and offices over the years. One is always sad to see some of our most respected and devoted people leave, even if their future is full of travel and new opportunities, but we are also glad to see that new faces arrive. As we embark on our next 50 years of industrial relations and human resource learning and scholarship, I want to thank those who have made these past years such a success and welcome those who have chosen us as their new home.
***************************************************************************
Rafael Gomez
Director, Centre for Industrial Relations and Human Resources
Professor of Employment Relations
University of Toronto
September 2016