Prof. Rafael Gomez
 2015 – 2020 and 2021 – 2026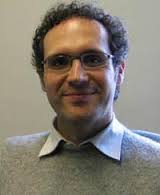 Professor Rafael Gomez is the current Director, effective July 1, 2015. Many of you may know Rafael from his long association with the University of Toronto. Others may have seen or heard him in the media as he has been a frequent guest on radio, TV and other media. Prof. Gomez received his PhD from this Centre in 2000 after which he went on to teach at the London School of Economics and later Glendon College (York University). He returned to the University of Toronto as Associate Professor at the Centre and Woodsworth College in 2009. Prof. Gomez's many research interests include small-scale entrepreneurship, worker preferences for workplace representation and the effect of demographic change on labour markets and economic institutions. He has co-authored and co-edited 4 books and over 50 articles and chapters in prestigious academic publications. In 2015 his book Small Business and City: The Transformative Potential of Small-Scale Entrepreneurship was published by Rotman-UTP press. He also won a substantial research grant from the Social Sciences & Humanities Research Council to study worker preferences at the workplace in Canada, a study that will be simultaneously carried out in three other countries.
---
Prof. Dionne Pohler
Acting Director, July 2020 – June 2021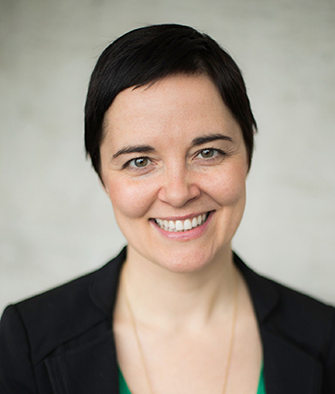 Dr. Dionne Pohler is an associate professor, appointed at the Centre for Industrial Relations and Human Resources and the Rotman School of Management Department of Organizational Behaviour and Human Resources at the University of Toronto. She is also a Fellow of Co-operative Strategy and Governance at the Centre for the Study of Co-operatives at the University of Saskatchewan. Her research covers topics on work and employment, unions and labour relations, organizational governance, and co-operative economic development, with a particular focus on rural settler and indigenous communities. Major current projects include investigating the causes of the gender earnings gap and the implementation challenges of labour legislation and social policies in Canada. 
---
Prof. Anil Verma
Director 2009 – June 2015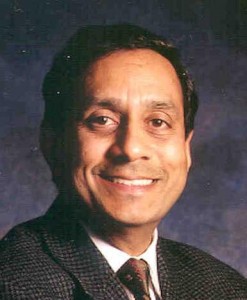 Dr. Anil Verma is Professor of Industrial Relations and Human Resource Management at the University of Toronto where he holds a joint appointment at the Rotman School of Management and the Centre for Industrial Relations and Human Resources. He has taught previously at the University of California, Los Angeles, the University of British Columbia, University of Saskatchewan and worked in the steel industry as an engineer for five years. He earned a Ph.D. from the Sloan School of Management, MIT; an MBA from University of Saskatchewan; and, a B.Tech. (Elec. Eng.) from IIT, Kanpur (India). Anil's primary research interests are in the area of management responses to unionization, participative forms of work organization, wage and employment outcomes, and the contribution of workplace innovations to organizational effectiveness and performance.
---
Prof. Frank Reid
Director 1997 – 2009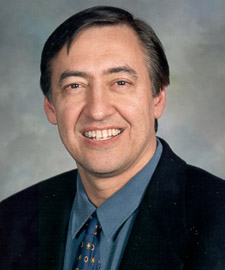 Professor Frank Reid succeeded Morley Gunderson in 1997, and served as Director until 2009.  He ensured that the study of employment issues in both union and non-union environments that had been a hallmark of the Centre, was formally recognized when he led the process of renaming the Centre for Industrial Relations to the Centre for Industrial Relations and Human Resources and the degree programs.  His most notable accomplishments were the many improvements to the master's program.  A new degree stream was designed that enabled students with a background in IR/HR to complete their studies in 12 consecutive months and a summer work term was introduced for students in the 2-year MIRHR. There was exciting growth during this period and many new elective courses were developed.  In recognition of his deep commitment to students and his desire to achieve excellence in the MIRHR Program, the Frank Reid Prize was established in his honor.  It is awarded to the top graduating student at convocation.
---
Prof. Morley Gunderson, FRSC
Director 1985 – 1997 and 1973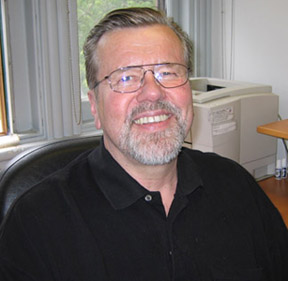 When Morley Gunderson became Director of the Centre in 1985, he built upon the success of the now well-established MIR program and launched the first English-language PhD. program in Industrial Relations in Canada. Even after the completion of two terms as Director in 1997, Professor Gunderson continues to oversee the PhD program today.  In tribute to his significant contributions as Director, the Centre established the Morley Gunderson Prize to honour graduates who combine outstanding professional achievement with service to the Centre.  In 2008, Morley Gunderson's work as an internationally renowned scholar and his pioneering achievements in transforming industrial relations were recognized when he was inducted as a Fellow of the Royal Society of Canada.
---
Prof. Noah Meltz
Director 1975 – 1985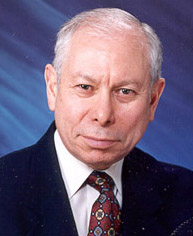 In 1975 Professor Noah Meltz was appointed as Director.  During his ten years in this role, there were many Centre research accomplishments including key studies on Strikes in Canada, and training.  The most notable, however, was the establishment of the first Masters of Industrial Relations (MIR) degree program in an English-speaking university in Canada.  He left the Centre in 1985 to become Assistant Dean at the School of Graduate Studies, then Principal of Woodsworth College prior to his retirement.  When he passed away in 2002, the Noah Meltz Memorial Scholarship was established for students accepted into the Masters program at the Centre after earning their first degree at Woodsworth College.
---
Prof. John Crispo
Founding Director 1965 – 1975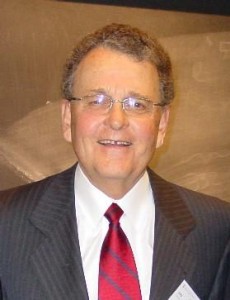 Although an Institute of Industrial Relations existed at the University of Toronto in the 1940's, the Centre for Industrial Relations traces its start to 1965.  Professor John Crispo of the U of T School of Business was appointed the first Director and continued in that role until 1971/1972, when he became Acting Director, in order to accommodate his additional duties as Dean of the Faculty of Management Studies (now the Rotman School of Management).
Professor Crispo taught up until his retirement in 1996 and later published his autobiography, Rebel without a Pause (2002).  Until his death in 2009, he was an active and sought after media commentator on such aspects of Canadian life as free trade, medicare and labour-management relations.