We're very happy to announce that CIRHR alumni, Drs. Jonathan Eaton ('05), Zsuzsanna Lonti ('00), and Steven Wald ('04) are our 2022 recipients of the Morley Gunderson Prize which recognizes current students and/or graduates who combine outstanding professional achievement with significant service to the Centre for Industrial Relations and Human Resources.
In addition to returning to the Centre in past years to teach a new cohort of students, our three award winners have gone on to conduct research and craft policy in government and intergovernmental organizations. They have devoted their careers to advancing academic knowledge, and dedicated themselves to public service, showcasing the CIRHR both provincially and internationally.
We are grateful to Jonathan, Zsuzsanna and Steven for acting as exemplary ambassadors of the Centre, and we hope you'll join us in celebrating them, as well as their contributions to our community.
The prizes will be awarded at the 2022 Morley Gunderson Lecture in Industrial Relations and Labour Economics on Thursday, December 8 -- all are welcome to attend.
---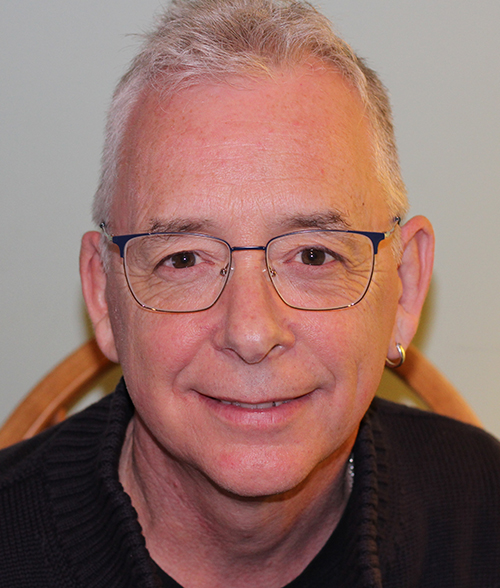 Dr. Jonathan Eaton is a Senior Policy Advisor with the Ontario Ministry of Labour, Immigration, Training and Skills Development. He joined the Ministry after completing his PhD at the Centre for Industrial Relations and Human Resources at the University of Toronto in 2004. Prior to that, Jonathan had a diverse career that included working for almost a decade in the labour movement in various staff roles related to research and communications, and, for two years, writing the popular "Job Law" column in the Toronto Star. He previously completed his LLM at the U of T Faculty of Law, and his LLB and BA (Economics) at Queen's University.
"The best thing about my experience at the Centre," says Jonathan, "is that it didn't end after I graduated." He returned to the CIRHR to teach courses in Industrial Relations, Public Sector Union-Management Relations, and Labour & Globalization. He's also had the chance to work with CIRHR faculty (including professors Anil Verma and Morley Gunderson) who've been engaged in Ministry projects such as the Changing Workplaces Review (2015-2017). One of Jonathan's key original contributions to the Ministry has been in leading a longstanding series of policy development seminars for Ministry staff, for which he's been able to draw on the talents of a constellation of CIRHR alumni; speakers who have shared their knowledge and expertise through these seminars include professors Rafael Gomez, Bob Hebdon, Sara Slinn, and Margaret Yap.
---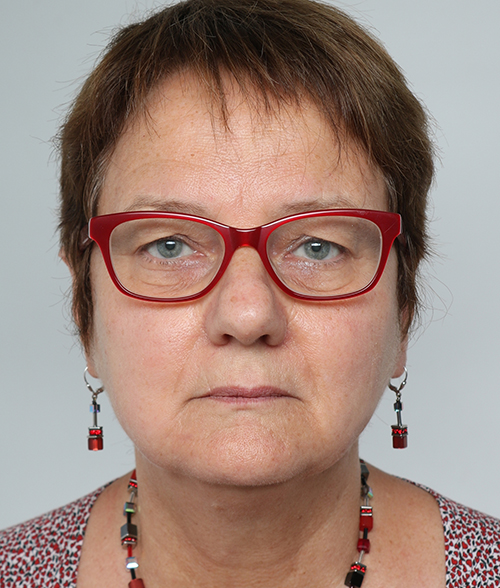 Dr Zsuzsanna Lonti is a retired international civil servant who is currently teaching at the Centre for Industrial Relations and Human Resources at the University of Toronto and at Toronto Metropolitan University in their HRM programmes her favourite subject areas: compensation and performance management.
In the last 13 years of her career she worked at the Organization for Economic Cooperation and Development (OECD) as the Head of Indicators and Statistics unit in the Public Governance Directorate. There she led the work on one of the OECD's flagship bi-annual publications: Government at a Glance collecting and publishing data on public governance in OECD countries. She also initiated and supervised the regional editions of the publication on South-America, South East Asia and Balkans as well as the country editions of Korea and Hungary. She also started the work on the determinations of trust in public institutions.
Prior to joining the OECD she was a senior lecturer in the Management School of Victoria University of Wellington. Before entering academia, she held various policy advisor jobs in the Ontario and Hungarian governments in the area of labour policy. She completed master's degrees in economics (Corvinus University, Budapest) and industrial relations and holds a PhD in HR/IR from the University of Toronto. Her major research interests and publications are a focus on the performance of public sector organizations and human resource management issues in the public sector.
Zsuzsanna had this to say about her time at the Centre:
"Although I held a master's degree in economics and had 9 years of work experience in the public service of Hungary, it became clear to me very early on that without Canadian education or experience I would not be able to find a job in my profession. After reviewing the various programmes offered at Toronto universities my interest turned to the Centre of Industrial Relations at the University of Toronto.
I started my masters programme in September 1988 and graduated in 1990. From day one I only had extremely good experiences at the Centre with faculty, staff and students. I received plenty of financial and professional help and opportunities from the Centre. I was awarded several scholarships – both during my masters and PhD programmes – as well as research assistantships that helped me and my family survive financially during the university years. I also enjoyed every minute of the courses as I came back to university with professional experience – albeit from another country – and I could link all that I was taught with what I had experienced at my workplaces and what I aimed to achieve. I also worked with several distinguished professors, including Professors Noah Meltz, Frank Reid, John Kervin and Morley Gunderson. They also gave recommendations to prospective employers, and this is how in 2 and a half years after arriving in Canada I ended up working as a junior policy advisor at the Ontario Ministry of Labour.
In 1996, after working for 6 years at the Ontario government – as the Harris years started – I applied to continue my studies at the Centre in their PhD programme. I had two excellent supervisors – Professor Anil Verma and Professor John Kervin. While Anil led me to my research topic, John helped me with the methodological part of the dissertation work. I always say that everything I know I learnt at the Centre! The PhD programme gave me a new unique view on how to see and analyze the world. I never forgot Morley's advice for a career in academia: first always look for a unique dataset to which others do not have or only later have access to! I followed his advice at the OECD – as part of the work there included collecting data from OECD government officials about their practices and results with our own questionnaires. I would not have been able to get my job at the OECD and carry it out without the knowledge that I gained at the masters' and PhD programmes at the Centre. And now, in retirement I have the opportunity to teach at my old alma mater which I have enjoyed tremendously. Our students are very smart and hardworking and it is a joy to teach them. I am forever indebted to the Centre's faculty, staff and students!"
---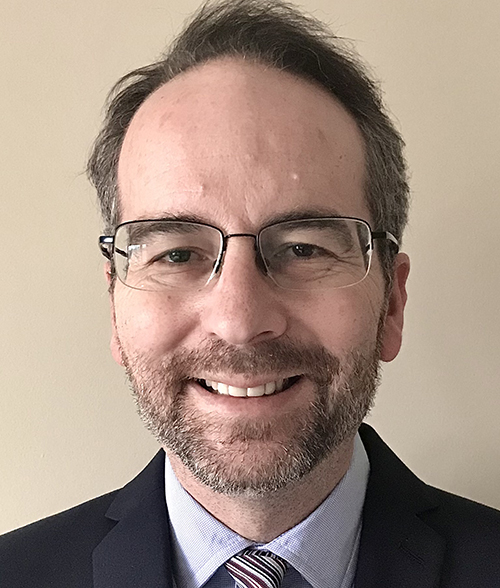 Steven Wald is currently a Senior Analyst with the Ontario Ministry of Labour, Immigration, Training and Skills Development and was previously an Economist with the Ontario Ministry of Finance and Ontario Ministry of Training, Colleges and Universities. His work for the Ontario government has focused on monitoring labour market conditions and researching labour market issues such as labour shortages, apprenticeship, immigration, occupational projections, and public-sector collective bargaining. He often benefits from Morley's extensive body of research in his work for the government; most recently, he referenced Morley's research on labour legislation in an era of increasing telework.
Steven taught economics at York University and the University of Toronto following graduating with his Ph.D. He was an assistant professor of economics in the Atkinson Faculty of Liberal and Professional Studies at York and, at U of T, taught labour economics in the Department of Economics and at the Centre for Industrial Relations and Human Resources as a sessional lecturer. He has also taught economics, math and business courses at Sheridan and Seneca colleges.
He has published articles with fellow Centre graduates Rafael Gomez (on the impacts of public-sector salary disclosure) and Tony Fang (on immigrant over-education) and completed research with Jonathan Eaton at the Ontario Ministry of Labour, Immigration, Training and Skills Development on public-sector collective bargaining. He has also published with Morley on youth unemployment and underemployment. He hopes to continue collaborating with fellow Centre graduates and faculty.
His education includes a Bachelor of Commerce from McGill University (1993), Master of Arts in Economics (1995), Master of Industrial Relations (1998) and Ph.D. from the Centre for Industrial Relations (2004) (from the University of Toronto).
Steven tells us that he "appreciated many aspects of the Centre including: the staff who helped me navigate my time as a student and sessional lecturer, the research and teaching assistant opportunities, the interdisciplinary approach and learning from faculty with backgrounds in sociology, law, and management (in addition to economics), the Centre's amazing librarians, and the great classmates, many of whom have remained close friends. I feel it is fitting that the Centre is located in a historic house on the University of Toronto campus as it provides a close-knit environment filled with support, warmth and encouragement."