Congratulat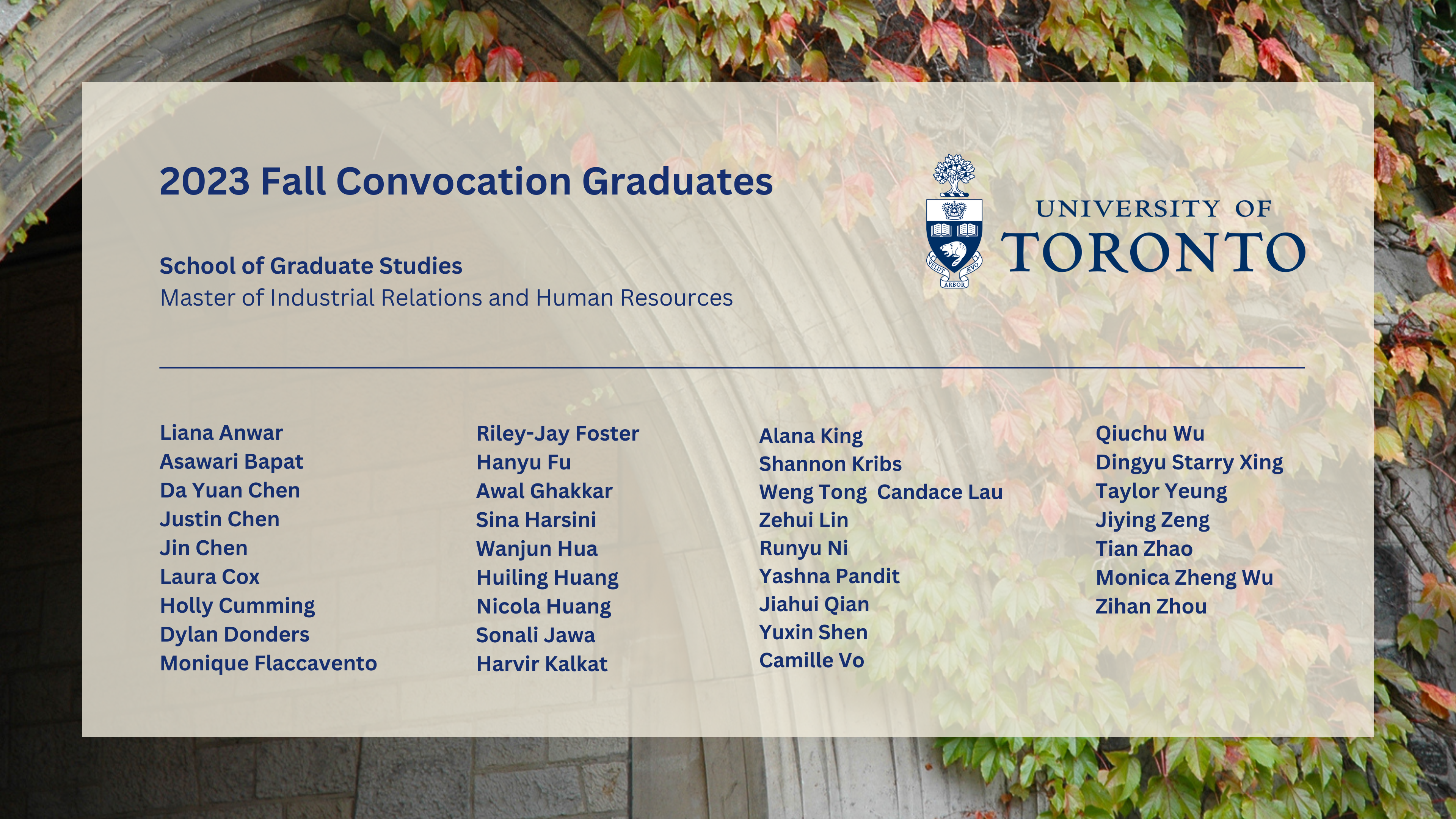 ions, graduates!
On Thursday, November 9th, from 6:30-8pm, our thirty-four newest MIRHRs convocated, with the Chancellor of the University of Toronto officially conferring degrees on all members of the November 2023 graduating class.
We are also thrilled to announce that our November 2023 recipient of the Frank Reid Prize, which is awarded each convocation to our top graduating student or students, is Asawari Bapat. You can learn more about her CIRHR experience, her aspirations upon graduation, and what the future holds for her by clicking here.
Please join us in congratulating all of our graduating students on their achievements. On behalf of the CIRHR, we extends our deepest thanks for the time we've spent together, as well as our best wishes in all your future endeavours!