The Filion Wakely Thorup Angeletti final mock arbitration, part of IRE 1610 (Industrial Relations), was held Thursday, November 14, 2019. Arbitration took place at the Waters Lounge, Woodsworth College, with the reception and award presentations held afterwards in the Noah Meltz Room, CIRHR. The mock arbitration was facilitated by course instructor Bob Thompson.
The winners of the event were Karen Gleeson and Alex Barney, who represented the union side.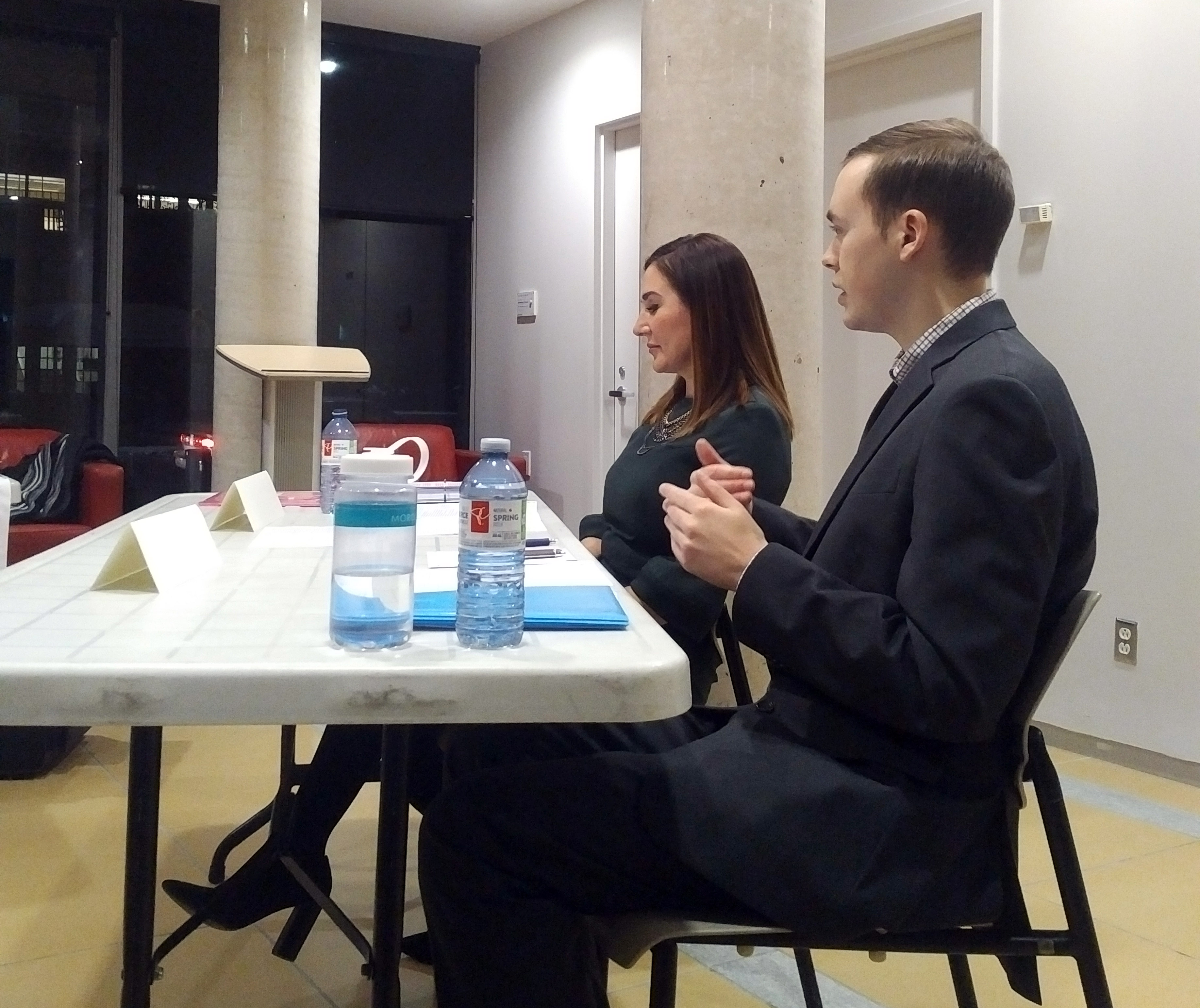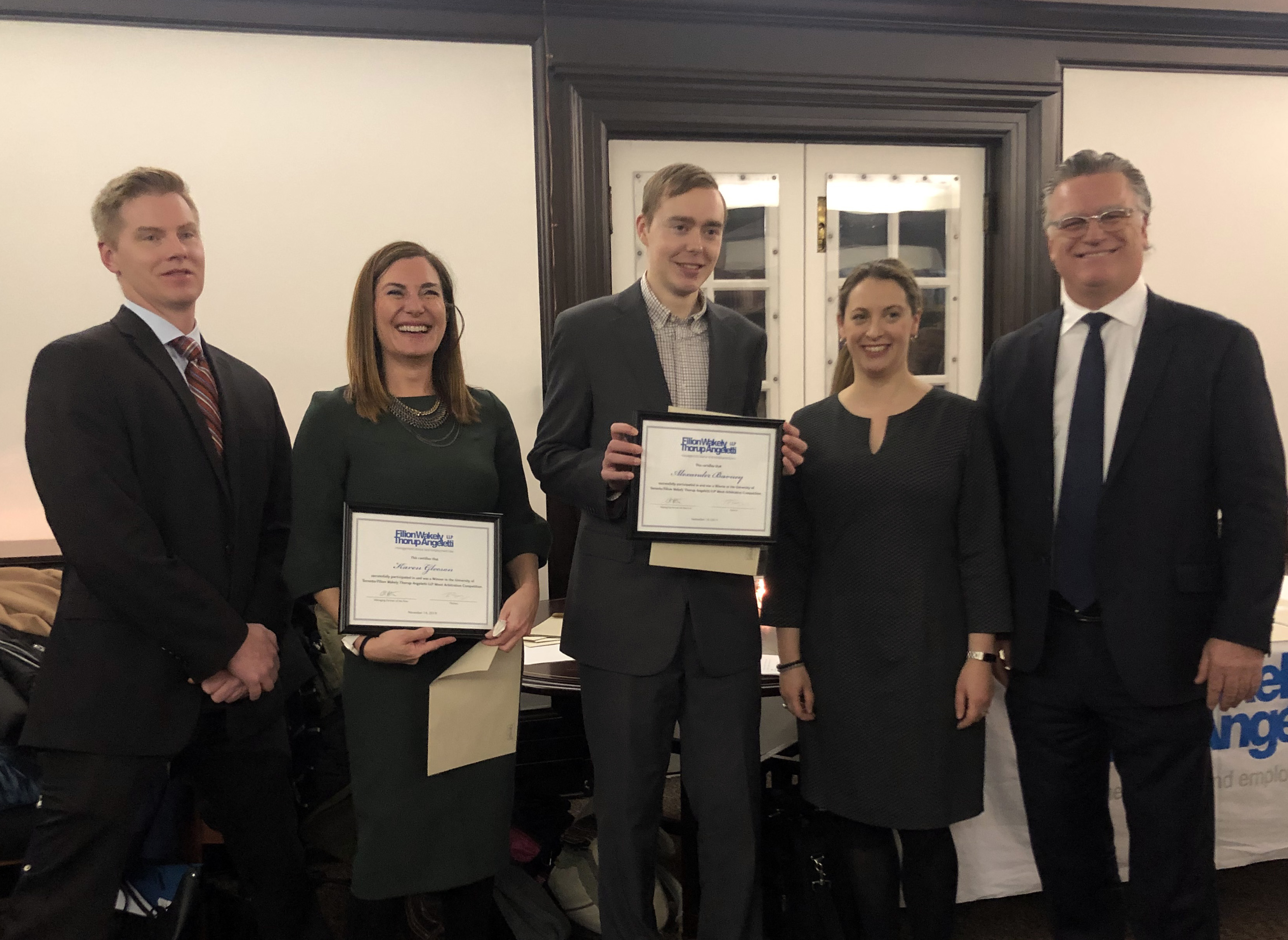 Shawn Meikle and Christopher Sider, representing management, were runners up.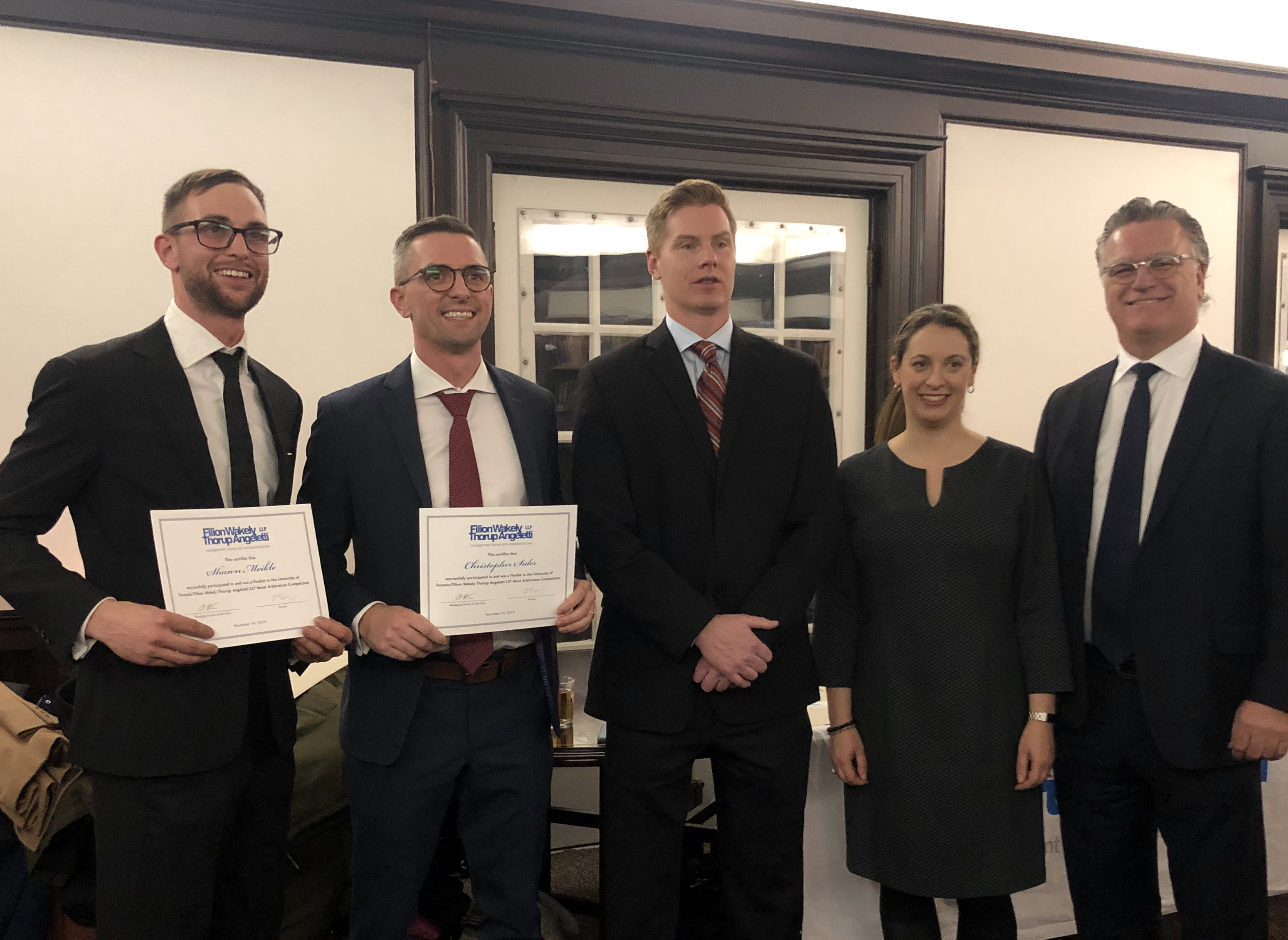 Categories