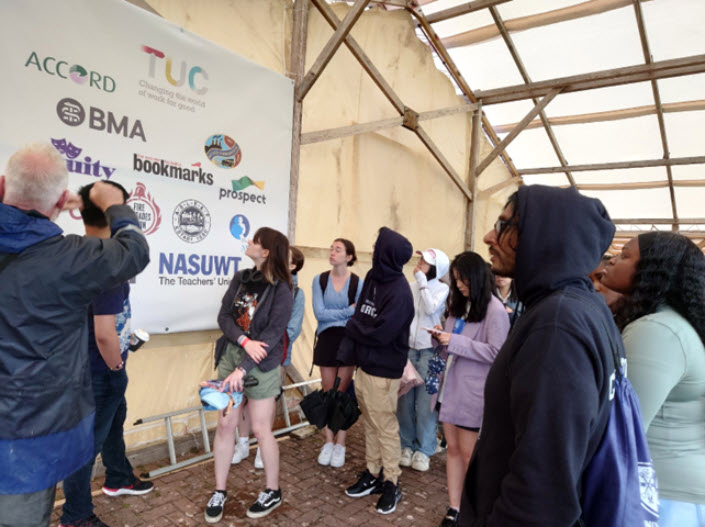 Recall from a previous post that while preparing for an upcoming UofT Industrial Relations summer course, I visited the Tolpuddle Martyrs plaque here in Ontario in anticipation of a field trip to the original site of this 1834 British historical event.
The plaque commemorates this important moment in history with a Canadian connection. The event is deemed to be one of the first recorded occurrences of a protest by organized labour. Six farmers who made an oath to one another that they would not accept work for less than 10 shillings per week were were convicted of breaching the Unlawful Oaths Act 1797 and sentenced to penal transportation to Australia. A groundswell of support for the Tolpuddle Six resulted in a petition with 800,000 signatures; pardons were granted that brought them back to England. Five of these martyrs chose to migrate to Canada and settled in London, Ontario.
During the summer, students enrolled in the CIRHR-sponsored Summer Abroad course based in Canterbury, Kent visited the town of Tolpuddle, along with other iconic locations. While the annual Tolpuddle Martyrs' Festival was ultimately cancelled due to a torrential downpour, our students were able to get there earlier enough in the weekend to have a command impromptu and passionate lecture from the Manager of the Tolpuddle Museum. The experience was moving. The lecture emphasized the positive effect of peaceful protest and put into perspective how historical causes have had a profound impact on contemporary workplaces.
Categories
Tags