The CIRHR is excited to introduce Manda Vrkljan, the new IRHR Librarian!
Manda will be with us from January 1st to December 31st, 2021, while IRHR Librarian Vicki Skelton is on research leave.
A librarian with a commitment to user-first library services, Manda joins us from the John M. Kelly Library at the University of St. Michael's College in the University of Toronto, where she was InfoExpress Liaison, coordinating the Kelly InfoExpress faculty and graduate student personalized document delivery service.
Manda completed her Master of Information at U of T's iSchool, with a combined focus in Library & Information Science and Knowledge Management & Information Management. She also has a Library and Information Technician diploma from Seneca College.
On her transition into academic librarianship, Manda speaks to her dedication for undergraduate education and supporting student research. "When I finished my Library Technician program at Seneca College, I knew that I wanted to return to the university setting because I wanted to help the next generation of undergraduate students on how to conduct research."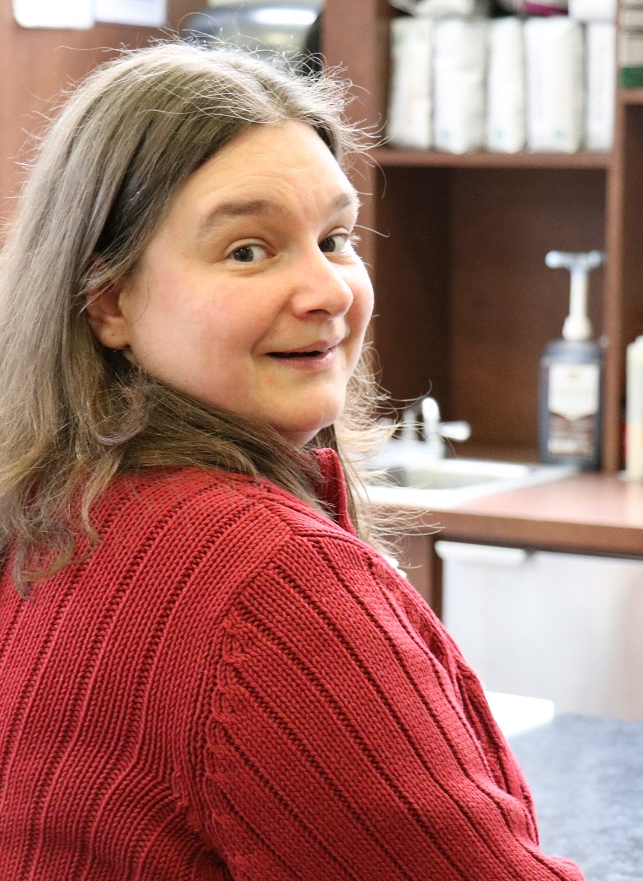 Manda brings with her a keen interest in labour research.
"The human connection to work shapes a community, be it a workplace, a region, or a country."
"My interest lies with the need to promote the inclusion of technological advances […] within predominately people professions such as librarianship and the workplace environment that is needed, where they will co-exist and thrive."
Serving as unit president for St. Michael's College within USW 1998 sparked Manda's decision to pursue a subject specialist degree in industrial relations—and as a result, Manda may already be a familiar face to some of our instructors and graduate students: she began her studies in the MIRHR program this September!
"I've always had an interest in work culture and working conditions, which I've researched for other programs, such as history, but now I am super excited to dive deep into the subject matter."
Her numerous publications include peer reviewed articles, book chapters, and presentations.
Selected publications and presentations: 
Vrkljan, M. & Findley-Jones, A. (2021). Becoming Trusted Research Partners Through InfoExpress at The University of Toronto: (Re)Connecting Researchers to the Library. In V. Fernández-Marcial & L. González-Solar (Eds.), Cases on Research Support Services in Academic Libraries. IGI Global.
Vrkljan, M. & Vong, S. (2021). The ScholComm Symposium Stew: Introducing Students to the Research Life Cycle Ingredients [Manuscript in preparation]. In B. Buljung & E. Bongiovanni (Eds.), The Scholarly Communications Cookbook. Association of College and Research Libraries.
Vrkljan, M. (2018, Jan. 31). It Takes a Village…: Supporting First-Time Managers. Fearless by Design. Ontario Library Association (OLA) Super Conference, Toronto, ON, Canada.
Vrkljan, M. (2017, May 29). A Collaborative Effort: The St. Michael's College Press Lynch-Dunphy Apprenticeship Program. The Nxt 150. Bibliographical Society of Canada/ la Société bibliographique du Canada at the Congress of the Humanities and Social Sciences Conference, Toronto, ON, Canada.
Carter, R., Vong, S., & Vrkljan, M. (2014, May 6). Research Matchmakers: Connecting Undergraduates with Research Opportunities and Scholarly Activities. No Time to Stand Still: The Continuous Transformation of Libraries. Toronto Ryerson York (TRY) Library Staff Conference, Toronto, ON, Canada.
When not working, Manda enjoys opportunities to explore outside of the library. "I like to explore small towns within Ontario and check out local museums."
Manda will begin her position at the start of term in January. We hope you will join us in welcoming her to her new role!
Categories