One of the recurring themes amongst our alumni in our monthly Spotlights is the importance of the relationships they formed as students at the CIRHR, building professional networks and lifelong friendships. Another recurring theme is the care our alumni take in their work: the importance placed on people, on relationships, and on finding positive outcomes for the organizations they work with. Meaningful work can take many forms; the alumni featured this month support important causes through their professional and leadership roles, through advocacy, in industry and with charitable organizations.
For our February Spotlight, we are sharing the stories of Michele Sparling (MIR 1989); Sarah Loucks (MIRHR 2010); and Yusra Rizwan (MIRHR 2016).
Michele Sparling is a partner at Innovative HR. The consulting firm, founded in 2010, provides "customized solutions that align with an organization's goals and objectives," including compliance, risk management, employee engagement, leadership development, compensation, strategic planning, and "day-to-day transactional HR." Michele and her partner in the firm use the breadth of their experience to "provide substantial depth of knowledge, whether addressing day-to-day concerns or more complex human resources issues."
Michele is also Chair of the Board of Directors with the Canadian Mental Health Association, Halton Region. Michele and her board colleagues provide advice and support to the organization in a hybrid governance model, "which means we do not get involved in operations but help to ensure the strategic direction is aligned with the mission and vision, provide oversight, ensure effective management of risk by senior management, and providing insight and advice in our areas of expertise when asked or needed." Michele values giving back to the community in the mental health sector in light of her own experiences as a family member of a person with a mental illness and CMHA Halton Region is just one of organizations and agencies that she is involved with, including Just Be You, "a grassroots peer to peer social-rec mental health support program for youth" founded by Michele herself.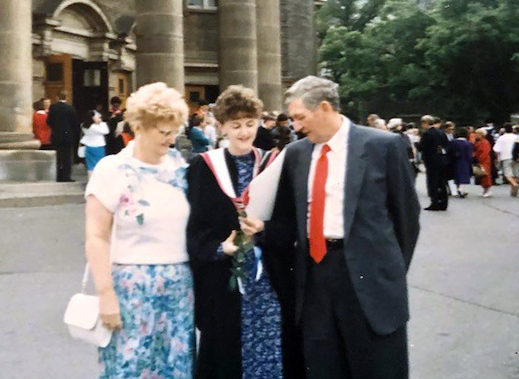 Michele says her work in HR and industrial relations blends with her interest in the mental health field. This is both because of clients in the field and because her connection to the mental health system and her board work allow her to "bring my mental health knowledge into my work, as the mental health and wellbeing of employees is a critical factor in the workplace."
Sarah Loucks is the Global Lead for SAP's Autism at Work program. "I set the vision and strategy for how SAP will continue to foster an autism inclusive workplace in a scalable way." As the Global Lead, Sarah collaborates with local leads across the sixteen countries where the Autism at Work program is active to execute the program's strategy in keeping with local considerations. In addition to typical program management activities, Sarah also connects directly with autistic colleagues to hear their perspectives and works to inspire more organizations to take steps towards being autism inclusive. She shares SAP's experiences at conferences and directly with customers, and also spearheaded the SAP Autism Inclusion Pledge.
"Incorporating autism inclusive practices into the standard HR portfolio is a key part of our long-term strategy because that will play a valuable role in how the program can continue to grow, plus it is important for true inclusion. SAP is viewed as a trailblazer with respect to corporate autism inclusion and therefore part of my role is to craft SAP's continued role as a force multiplier for autism inclusion across our ecosystem."
Yusra Rizwan is the head of operations at Islamic Relief Canada, where she manages four distinct portfolios: HR, Volunteers, Domestic Programs and International Programs. With the HR and volunteer portfolios, Yusra works to ensure staff and volunteers engagement and to cultivate an inclusive and safe work environment. She is responsible for professional development opportunities, engagement initiatives, operational efficiencies and for building a culture of innovation, creativity, openness and collaboration. Yusra also develops and implements strategies for recruitment, professional development, management development, employee engagement, health and safety. With the Domestic and International Programs, she works with a team to ensure that donations go toward impactful programming that is implemented appropriately. They review the quality of programs, assess how to continuously improve them for maximum impact, and collaborate with other departments "to ensure that program information is available to help support the fundraising and marketing teams to promote and utilize to acquire more funds and donors."
Yusra and Sarah both entered into the MIRHR program with the intention of developing their HR expertise.
Yusra began the MIRHR program aiming for a career in HR. She wanted to further her knowledge in the subject area—and to earn a professional credential that would help kick-start her career. With that in mind, she says she "liked that it had an accelerated program and covered the most relevant subjects."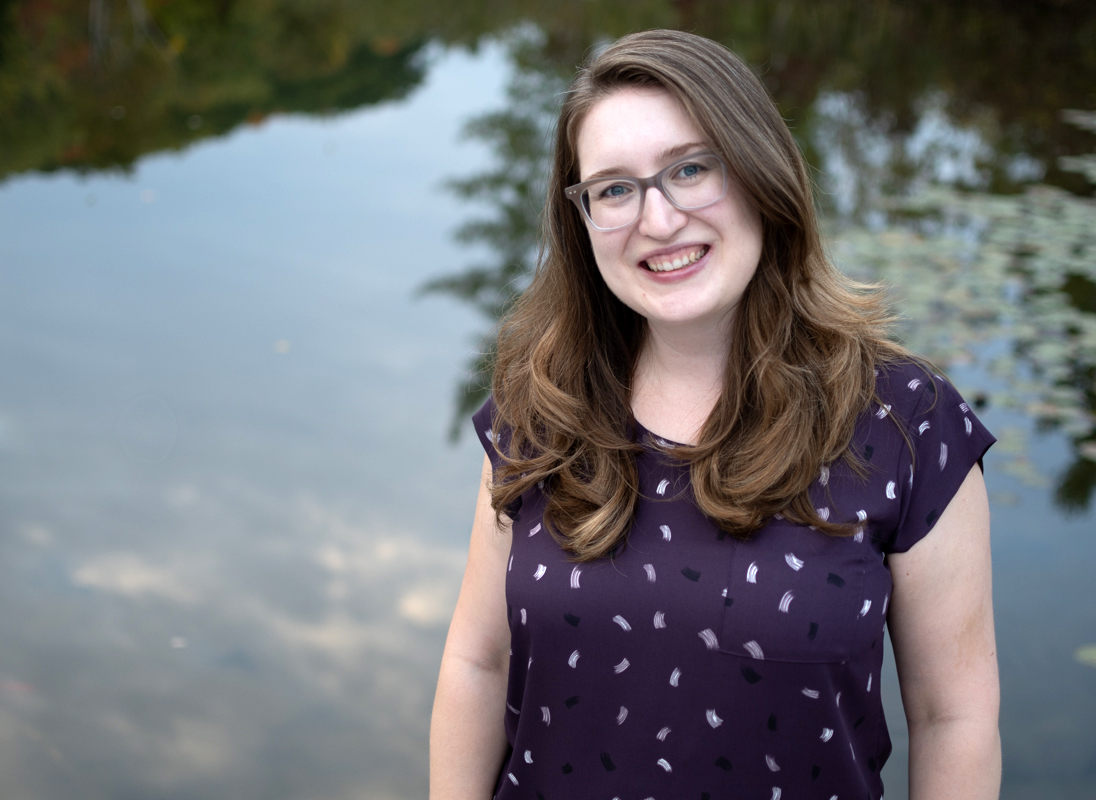 Sarah graduated from the Management Co-op program at U of T Scarborough, where she specialized in HR. "Several of my professors from that program were cross-appointed at the CIRHR so it also seemed like a natural continuation." Following her time in the Master's program, she started an internship with SAP as an HRBP (Human Resource Business Partner) Specialist. She was part of the inaugural cohort of SAP's rotational development program, the HR Early Talent program—"a phenomenal opportunity" that included six months in Prague. Sarah was an HR Business Partner for several years, advising a wide range of client groups across multiple geographies before her transition into Diversity & Inclusion.
Michele's path to the Master's program was longer, starting with her roots growing up in a coal mining town and surrounded by deep union history—going back to the 1870s and the Provincial Workmen's Association, one of the first unions in Canada—with a father who was a member of the United Mine Workers of America and a mother who, as head of nursing at the local hospital, was involved in hospital labour relations, including arbitrations and negotiations. This background gave Michele an interest in becoming a lawyer. Her experiences in the Queen's University Competition in Labour Arbitration and in Labour Relations and Industrial Relations courses (taught by future CIRHR alumna Rosemary Venne, PhD 1993) at Acadia University while completing her Bachelor of Business Administration shaped that interest in law into a plan to pursue employment and labour law. Advice from Venne and from David Beatty brought Michele to the MIR program with the intention of going to law school after. A job at Bell Canada as Manager of Labour Relations upon graduation put law school on hold and, Michele says, "I never looked back, and have had a fascinating, and challenging career for the last 32 years in telecommunications, print media, broadcast media, and as a partner in my consulting firm."
All three alumni reflect fondly on particularly memorable courses and instructors.
Sarah says she will never forget Associate Professor Harry Krashinsky's "comedic gold" during Labour Economics: "When he was asked by another student if indifference curves can go below the X axis," Sarah recalls, Krashinsky replied "An indifference curve, like love, knows no bounds!"
Michele describes courses with Professor Noah Meltz as particularly inspiring, while Professor Morley Gunderson's Labour Market Economics classes were often continued over beers at the Madison Avenue Pub, "where you often learned as much there as you did in class."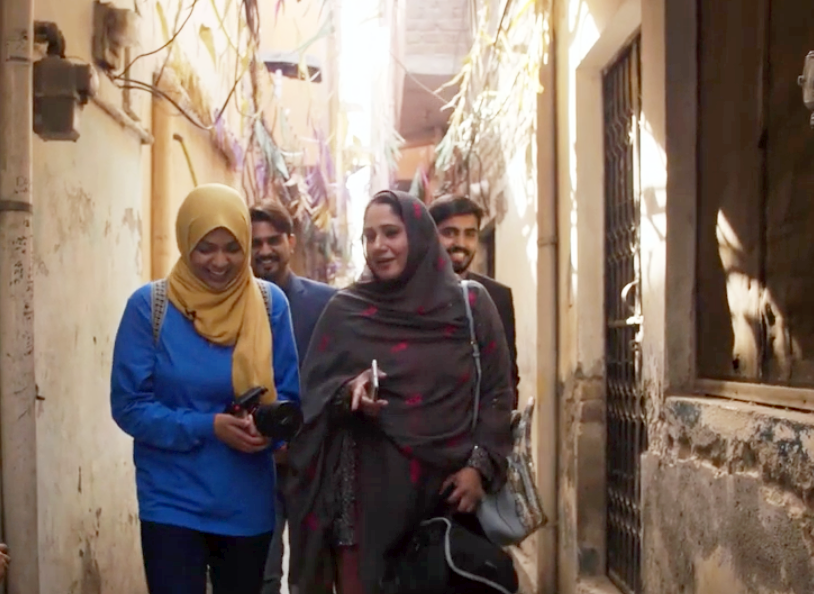 And, while Yusra says she enjoyed all her courses and the balance she found between theoretical, classroom learning and practical applications, she says Ann Armstrong's course, Managing Organizational Change, was particularly valuable as it allowed her and her group to gain practical experience while working with a local organization. Since then, she says, she has "reached out to Ann in my professional career for advice on things like employee engagement surveys and other change management initiatives."
All three alumni, in fact, highlight the significance of the people they met and the relationships they formed at the Centre. Sarah has fond memories of group study sessions, and Michele, too, underscores the importance of learning from each other. In her cohort, there was "amazing camaraderie" between "people from across Canada with labour or employer interests." It was "a chance to learn about each other and respect each other's perspectives."
Yusra's advice to MIRHR students today is to not let those chances pass you by: "Use this opportunity to network and build relationships with professors and your peers. These relationships can be really helpful as you start your career and down the road!"
Michele also has advice for today's students:
"Take the time to explore opportunities that come to you even if they don't seem aligned with where you want to go, you just never know. Know beyond your job in the organization; take the time to learn about a business from front to back and from top to bottom so that when you look at issues, you are able to understand the business impact on the organization and on the people."
"Find a balance for yourself between work and life outside of work. Live to your values: don't compromise what is important to you; be true to yourself."
Categories
Tags