Happy New Year, and welcome to the start of the Winter 2021 term!
From resolutions to new beginnings, January is often a time when people set goals and make changes. With that in mind, this month's Spotlight features alumni who work in consulting, helping individuals and organizations make effective decisions and bring about the best outcomes possible. They are in different industries and different positions in their careers; like every month, we hope that the wide array of alumni experiences before, during and after the master's program will give you a taste of the many paths our graduates travel.
This month, we are sharing the stories of Glenn Wilson (MIR 1979), Heather Bordo (MIR 1994), Taz Mussaji (MIR 2006), and Elysca Fernandes (MIRHR 2019).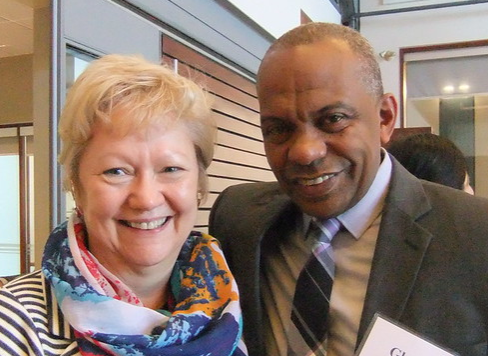 Glenn Wilson is a Human Resource and Organisation Development Consultant working in Trinidad and Tobago. He says his preferred business model is to work as an associate with reputable consulting firms. That model, he says has allowed him to work with "some of the best management consultants and consulting firms in the country and internationally." This model has also given him the opportunity for "meaningful HR/OD consulting with some of the admired companies in Trinidad and Tobago across a range of industries."
Currently, Glenn is a part-time residential HR Consultant to the Vice President - HR of Caribbean Airlines. "One of the highlights of that engagement was my recent involvement in the planning and execution of the HR/IR elements of the Company's COVID-19 recovery strategy."
Heather Bordo is Managing Principal at Bordo & Associates, which she founded 16 years ago. She says she started Bordo & Associates after a career spent in internal and external consulting roles in order to "focus on the work I most enjoyed and was best at—doing strategic facilitation/process facilitation work with leadership teams, executive coaching and management consulting." While her early work was with the Fortune 500 companies in the industries where she worked earlier in her career, Heather's clients now range from small businesses and entrepreneurs to large businesses across a breadth of industries.
Heather describes two elements to her current practice. Her executive coaching work focuses on working with new and developing executives to help them feel and be most effective. Meanwhile, she says, her facilitative consulting work spans projects such as "helping diverse organizations integrate and align, helping professional bodies determine how best to practice, enabling executives to flush out and implement key business strategies and supporting diverse stakeholders in aligning and collaborating to achieve critical outcomes."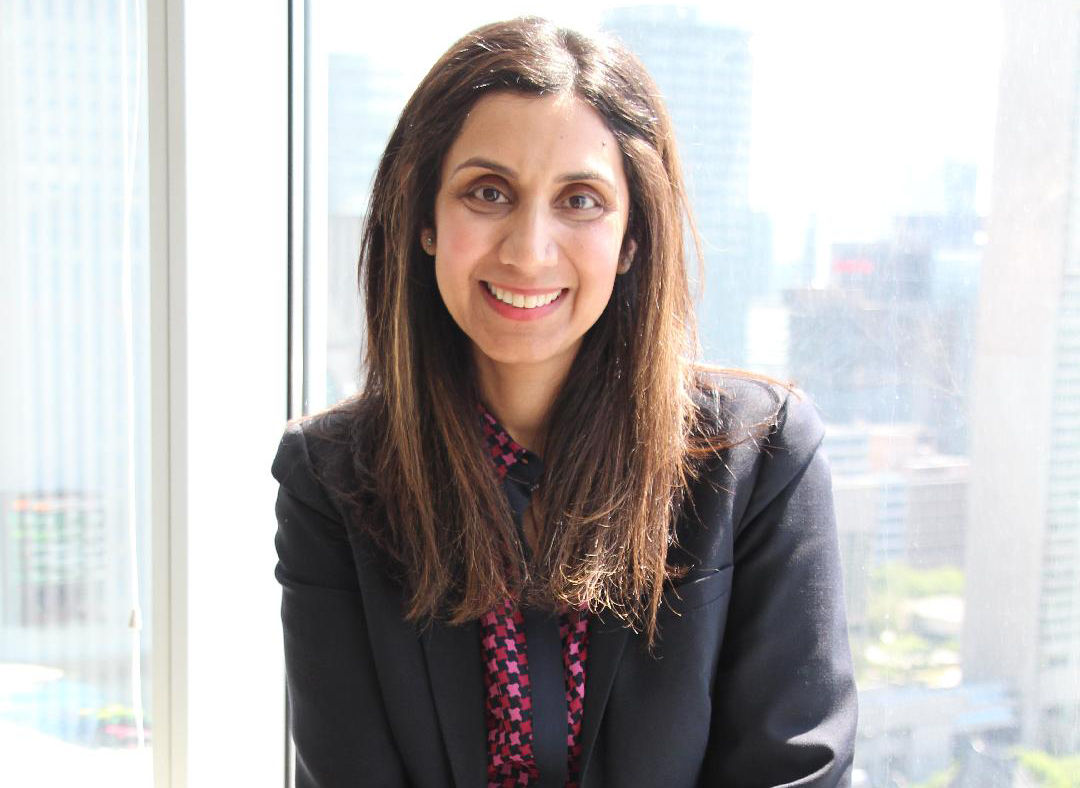 Taz Mussaji is a Senior Manager within Accenture's Talent and Organizational (T&O) Strategy and Management Consulting Practice. She helps clients with strategic change "for any type of transformation they are going through." This can mean helping them navigate change with considerations to culture, leadership alignment, behaviors, skills and clear communication and understanding—all things Taz notes are key to helping clients with the 'people' aspect of transformations.
Elysca Fernandes is a Senior Consulting Analyst at McLean & Company. In this role, she writes research-informed step-by-step guides to build HR programs, optimize practices and solve business challenges. Recent pieces include building sustainable work-from-home programs, talent strategies, and virtual talent acquisition. She also acts as an advisor and consultant for global and recognizable clients of McLean & Company, "working with teams to support HR project implementation, guide HR leaders on implementing the research we develop, conducting presentations for large audiences, and delivering workshops."
All four alumni took different paths to consulting work. For some, they already knew during their Master's studies that they would pursue this field. For others, their consulting work came after establishing themselves in related areas. Similarly, they each took different paths to the Centre itself.
Elysca entered the MIRHR to build a more meaningful career in HR: "While I knew I wanted to stay in the field, I wasn't sure what that meant until I began the program." She spent the last two years of her undergraduate degree focusing on organizational psychology research and human resources courses, and started working in talent acquisition and recruitment before joining the MIRHR program to see if a career in HR was for her. Ideally, she says, she was looking to find work where she could "begin to influence business strategies and HR practices right after the program."
Elysca started her current role while completing the MIRHR. She describes it as "a unique combination of the types of work I found most interesting—research and consulting," where she could apply the research skills she gained through the MIRHR and her undergraduate degree in Psychology in a practical way.
Elysca says she's always wanted to do work that influenced people's lives—most of which, she notes, are spent at work. "The foundation I built through the program learning about labour helped me understand the significance of work and labour rights. This foundation molded my perspective that any work I did in HR needed to focus on improving people's experiences at work. The program also offered courses to build the skills to do exactly that—it provided relevant knowledge, credibility, and client interaction skills necessary to work with various organizations to improve talent practices."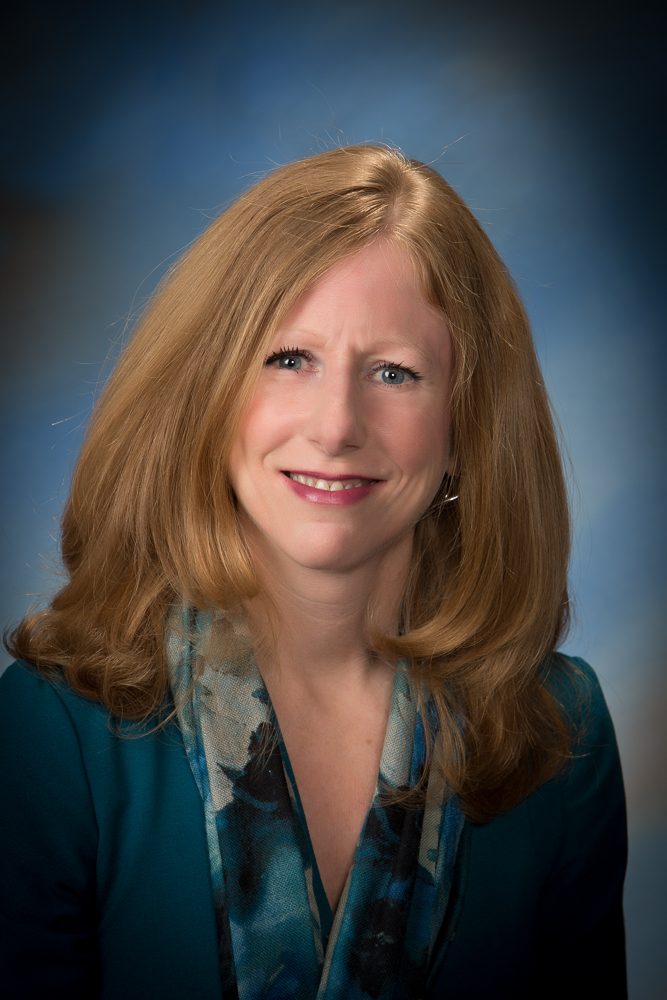 Like Elysca, Heather began her career in HR. But, she says, for her that was not a specific goal she had when she pursued the MIR program: she was more interested in organizational psychology with a practical angle. Her interest in the program stemmed from it being different from an MBA program while still giving her access to a broad range of business and organizational development courses. "It felt like the MIR was the best of all worlds!"
Heather completed the second part of her MIR part time while working full time, which, she says, allowed her to bring a very practical perspective to what she was learning, and then apply that learning towards business challenges and work opportunities. Heather says the breadth of courses and approach to research and projects in the MIR program, her subsequent coaching training and certification, and her early career experience gave her the tools and approaches that she now brings to her consulting and facilitation clients.
Whereas Heather describes deciding between the MIR and an MBA, Taz began the MIR program having already completed her MBA. After spending time in investment banking, she says she decided she wanted to differentiate herself further, and in particular, differentiate herself academically. She'd always been interested in the MIR, but once she knew she wanted to further advance her education, she started to really explore the program. "I was intrigued by understanding unionized environments, study of work and HR." Once she was in the program, Taz realized she wanted to go into consulting. Towards the end of her first year, she was recruited by a reputable firm—and her consulting career began.
Glenn began the MIR with the goal of joining the labour movement back home in Trinidad and Tobago and chose Unions and Collective Bargaining as his area of focus. His career since then is illustrative of the wide range of opportunities available to our Masters graduates.
When he returned to Trinidad and Tobago, Glenn "applied for the position of Research Officer with the most influential union in the country, if not the whole English-speaking Caribbean, and was shortlisted." Somewhere along the way, he says, he decided that he could do more good for workers by being on the other side of the table. "I soon found myself negotiating opposite the union that I had previously applied to join." What followed was a 32-year career as an HR/IR professional and senior manager with local, regional and international enterprises, including as one of the founders of the Human Resource Management Association of Trinidad and Tobago—Glenn was its first Vice President and its second President.
2011 marked Glenn's foray into consulting, when he submitted a proposal to "deliver a transformational HR/IR intervention at a private company providing technical services to our local petrochemical sector." The result, he says, was a successful integrated HR intervention with organizational development elements—and the rest is history.
Glenn hopes that today's MIRHR students can draw lessons from his own career. "The MIR gave me the tools to understand people and how they relate to one another in the context of roles, rules, processes, sanctions and rewards within the context of a specific organisation and environment, how they create success, why they fail, etc. I took those tools, keenly observed reality and learned the critical aspects of every business that I took a job to support and/or change." In other words, he says, the MIRHR is a foundation. "Add the right pillars to it and you can take your MIR wherever you wish to go."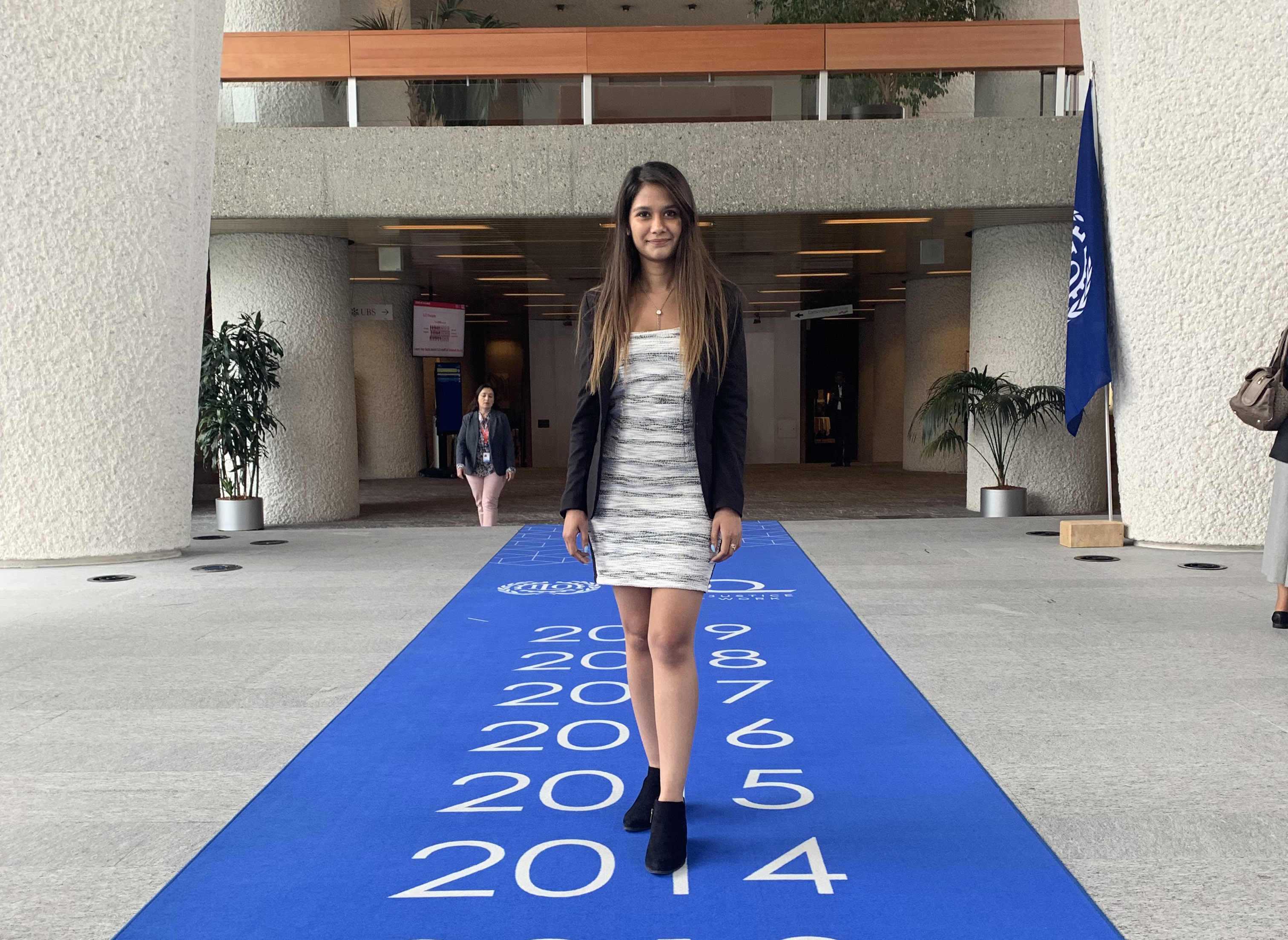 Elysca makes a related point. While in the Master's program—"a great way to build your skills, accelerate your HR career and make great connections"—today's students should be sure to truly explore the concepts and courses they find most interesting. "Allow what you learn about labor to challenge your notions, impact your perspective, and influence your approach to your work."
"If you choose to pursue a career in human resources, remember to also use it to claim a seat at the business table for HR to influence a better future of work for everyone."
Both Taz and Heather reflect on some of the specific ways that their experiences in the Master's program prepared them for their future careers.
Heather describes the importance of learning that the things she didn't know could always researched and learned. "[It] served me very well when I was thrown into areas in my career that I initially knew nothing about!"
For Taz, it was learning to take critical feedback from professors and to navigate the competitive nature of the program that she says equipped her to "strive to be disciplined and focus on bringing the best of myself to anything I do."
Taz emphasizes the importance of surrounding yourself with positive people who will support you, especially while completing a challenging graduate program. "The MIR program is not an easy one. Take pride in yourselves by being part of an elite graduate program. I found it competitive and challenging—but also rewarding. The industry has a lot of respect for MIR [and MIRHR] graduates, so know it's worth it."
The biggest takeaway, she says, is to be yourself. "Don't change who you are. Work hard, stay focused, be humble and bring the best version of yourself to anything you do and it will all be worth it!"
Heather is similarly encouraging. "All experience is good experience as long as you are learning," she says, "So I would encourage today's MIRHRs not to worry too much about getting the 'right' early experience." Instead, she says what is most important is finding leaders who recognize not just what you know but what you are capable of, and who are willing to give you opportunities to grow.
Categories
Tags