June is a time of milestones. On June 23rd, twenty-two of the newest MIRHRs will join the impressive ranks of our alumni community as they mark the end of their Master's studies with the University of Toronto's virtual convocation ceremony.
This month also marks the end of the first year of the Master's Alumni Spotlight. Over the course of ten months, since September 2020, we have heard from more than thirty of our MIR and MIRHR graduates. They have shared memories from their own Master's studies and advice from their varied careers in law, academia, advocacy, consulting, and HR and labour relations across the public and private sectors.
We're taking a break for the summer, but we'll be back again in the fall to continue sharing the many paths leading to, and from, the MIRHR.
This month, we are sharing the experiences of four alumni: Scott Shaw (MIR 2000); Lisa Le Francois-Suarez (MIR 2001); Caitlin Gascon (MIRHR 2012); and Ray Lin (MIRHR 2012).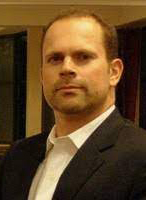 Scott Shaw is Senior Director, Employee Relations & Wellness at Seaspan ULC. Seaspan has a history deeply rooted in ship repair and marine transportation. Scott says the diverse portfolio "offers many opportunities to ply my experience and learn new things along the way." He oversees all aspect of Employee Relations and Wellness, including negotiation of fourteen collective agreements with over twenty different local unions, and associated grievances and arbitrations. "Some of these relationships go back decades, so it is our responsibility to honour those legacies amid a rapidly changing marketplace with intense competition."
The COVID-19 pandemic, he notes, "has rocked sectors of our business and created shifting challenges to safe operation. We have been fortunate to have fared better than many, but not without strong diligence from our Employees, Wellness team and corporate leadership."
Lisa Le Francois-Suarez is a policy advisor in the Ontario Ministry of Labour, in the Employment Rights and Responsibilities unit within the Strategic Policy division's Employment, Labour and Corporate Policy branch. Her team works on a variety of employment standards topics, including policy analysis and development on files relating to the Employment Standards Act, 2000 (ESA). They also develop policies to support the ministry's mandate to promote and enforce employment standards.
Their recent work has been focused on supporting the Ontario government's response to COVID-19.
Caitlin Gascon is a Labour Relations Manager at the Electrical Power Systems Construction Association (EPSCA). Caitlin supervises a team of Labour Relations professionals who provide guidance and oversight to employers on how to administer and interpret EPSCA collective agreements. EPSCA represents employers in the sector and negotiates these nineteen collective agreements with seventeen construction trade unions at Ontario Power Generation (OPG), Bruce Power and Hydro One.
"Negotiating multiple agreements requires organization and relationship building well in advance of sitting down at the table. The time spent getting to know our stakeholders has resulted in success in bargaining."
Ray Lin is a Human Resources Consultant with the City of Toronto. His work focuses on providing advice to senior management on corporate policies, collective agreements, legislation, and industry best practice. He also conducts research and provides feedback on the implementation of new HR policies and programs.
Both Lisa and Caitlin entered into the Master's program interested in labour relations but not yet set on a particular role.
Lisa says she was interested in many areas relating to human resources management and labour relations, but after taking courses in both areas, "I found that over time I became particularly interested in research, labour policy and employment law."
"The knowledge I gained in these areas is applied and developed on a daily basis in my role as a policy advisor."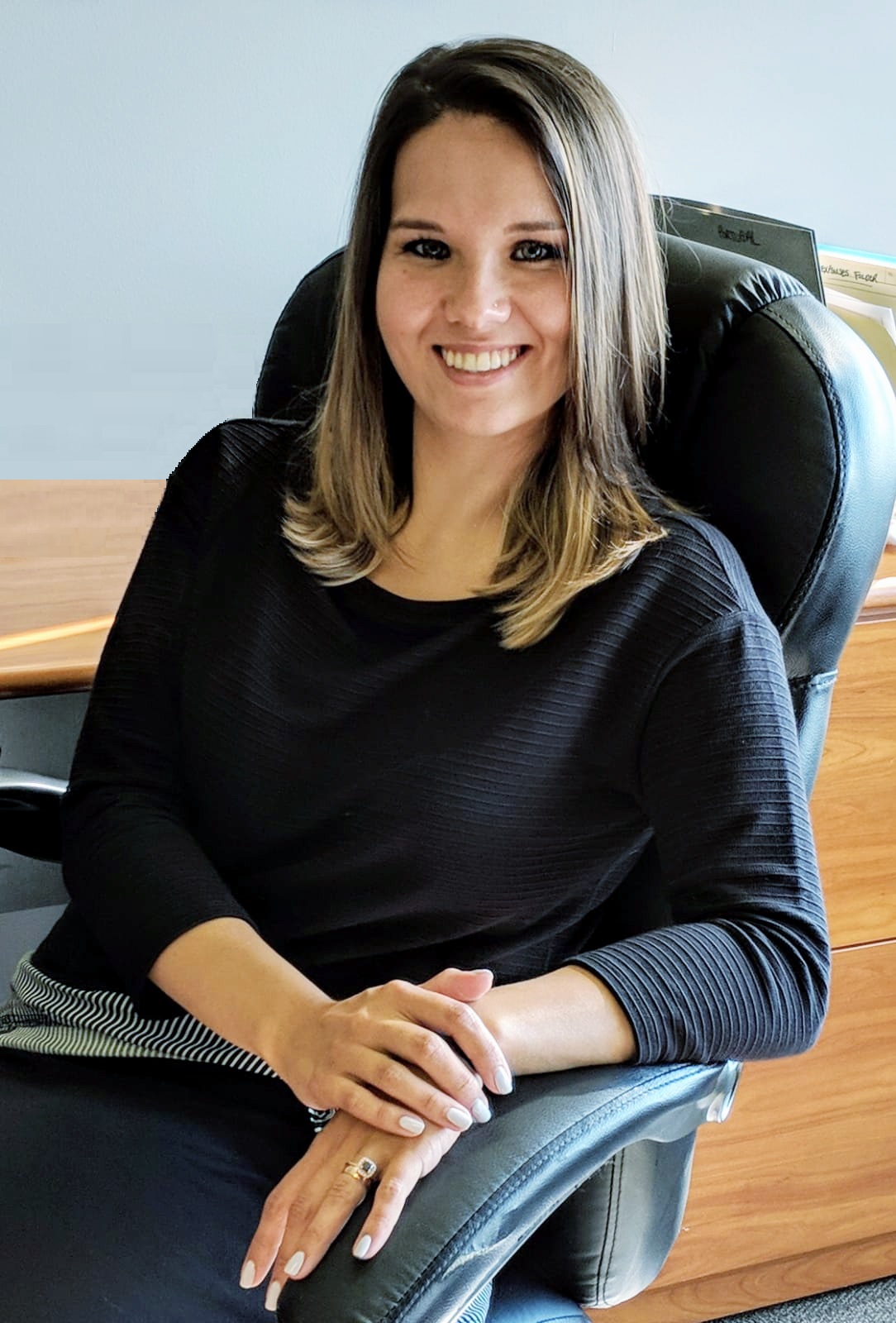 And while Caitlin didn't know what industry or the type of role she was looking for, she knew she wanted to work in labour relations "because it is dynamic, solutions-driven and engaging." It's a career that she says "continues to be rewarding, fulfilling and challenging."
For Ray, the decision to pursue the MIRHR stemmed from past experience with human resources. He had previously served in the Taiwanese armed forces as a non-commissioned officer in mental health counseling—a role in which he also performed several HR functions.
"Toward the end of my service, I was looking to study abroad in a program that would help me expand my knowledge and expertise in HR in general, so I chose the MIRHR program based on its international reputation as well as its flexible curriculum with a wide variety of course offerings."
Scott, meanwhile, attributes some credit for his choice of the MIR—and for the "satisfying 20+ year career in Labour Relations" that followed— to serendipity.
As an undergrad at the University of Western Ontario in need of a course that would fit his schedule, Scott "happened upon" Labour Bargaining—and really enjoyed the course's bargaining simulation. The professor "off-handedly remarked" that there were Master's programs on the subject at both U of T and Queen's University. Given the "intense rivalry" between his alma mater and Queen's, Scott's choice was the CIRHR.
No matter their route to the Centre, all four alumni left with fond memories.
Both Caitlin and Ray look back on negotiation simulations as particularly valuable. In addition to the chance to apply the skills she was learning in class, Caitlin says the experience helped her to "overcome real-life challenges and develop confidence."
At the inter-school competitions, Caitlin "was able to establish lasting relationships with colleagues and develop quality networks with LR professionals from the University of Toronto as well as other academic institutions."
"I still maintain these connections today, and I have depended on them for trustworthy advice and guidance throughout my career."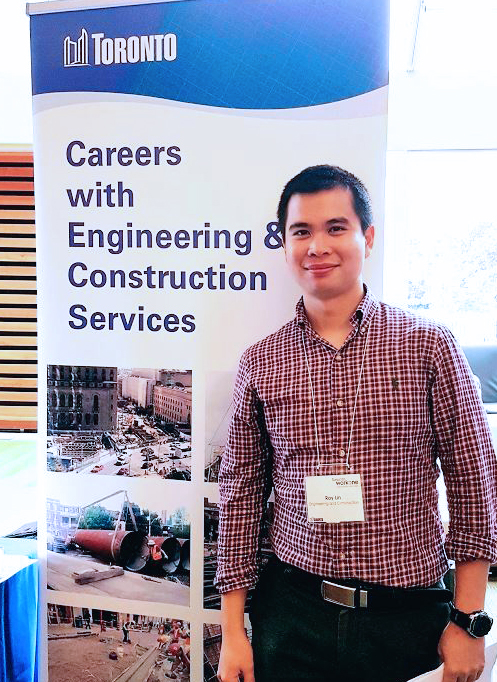 Similarly, Ray describes the value of getting to apply the new approaches learned each week in IRE630 Negotiation to negotiation simulations. "Even to this day, on a regular basis, I still use what I learned in this course when interacting with various stakeholders in my organization."
It was the social fabric of the Centre that stayed with Scott and Lisa.
Scott has one very specific memory that stands out: A New Year's party held during the first week of January 2000. Amid high spirits after the world didn't end with Y2K, Scott was tasked with playing Baby New Year, "which entailed charging into a reveler-filled Noah Meltz Reading Room wearing only a makeshift diaper and Year 2000 sash."
Lisa looks back more broadly. She describes the "close, community feeling of the CIRHR building within the large, world-class university," and the feeling of being "right in the heart" of the "beautiful" downtown Toronto campus surrounded by "knowledgeable, kind and supportive" colleagues and professors.
"I was proud to be part of such a great community."
To students joining the CIRHR community now, Ray encourages making the most of the Centre's resources and the opportunity the MIRHR program presents. "Focus on your interests," he says, "but also be open to exploring other areas to broaden your skill set."
And as a new generation of MIRHRs embarks on their next steps after convocation this month, Caitlin offers advice a professor once gave her. "They encouraged me to consider and take advantage of the opportunities that were presented—even if they were not a part of the original plan. A variety of diverse experiences and connections are invaluable, especially for new graduates."
As Scott notes, today's MIRHR graduates are leaving with a "great multi-disciplinary degree with which to launch a rewarding career, regardless of which direction you decide to pursue."
"The path can lead you in many different directions, some of which may not exist today. Try to avoid over-planning and see where it might take you."
Categories
Tags