As we head into October, we are so thankful for our wonderful community of alumni and the support and connection that they offer our students, our Centre activities, and each other.
This month, we are sharing the experiences of Richard Dixon (MIR 1980), Rudolf du Toit (MIRHR 2016) and Senka Grahovac (MIRHR 2017). This is going to be the last Spotlight for a little while, owing to staffing changes at the Centre, but we are very much looking forward to picking this series right back up in a few months and continuing to share alumni journeys leading to and extending from the MIRHR.
Richard Dixon began the MIR program in 1978 intending to work in labour relations, either for unions or for management. "My father was a tradesman who later became a foreman, so I saw both sides of the issues in my early years."
During the MIR program, Richard worked with the United Steelworkers for a summer as part of the Student's Training in IR program.
With the Steelworkers, Richard says, he learned how to build strong working relationships with his union counterparts to obtain "win-win" results. "I had the pleasure of working with Leo Gerard and Alex Muselius (MIR) among many other very impressive union leaders."
When he graduated, no unions were hiring MIR's at the time, but Richard successfully obtained a labour relations role with Abitibi-Price Inc. and began a career in labour relations that spanned over 35 years—over half of which, he adds, also included HR.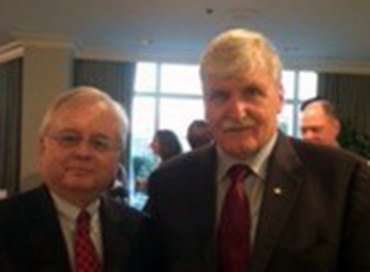 Richard worked with both the paper side and diversified businesses side of Abitibi-Price, with CN Rail and NAV Canada. He also worked with the Federally Regulated Employers—Transportation and Communications for many years, including as Chair. "I was able to see a great deal of Canada—from the Arctic to the small railway towns, mill towns and flight service stations/air traffic control centres. What I really enjoyed in my last two jobs was the fact that there was little room for error as strikes in the railway or air navigation got national attention."
Richard retired six years ago with plans to reinvent himself.
"I focused on Board of Director work. Having sat on the other side of the corporate table as a executive, I had strong views about what Directors could do better. Like my LR/HR roles, you must ask the tough questions in an appropriate manner to make sure the organization is on course."
Richer previously served on the Board of Ashbury College in Ottawa and has served on the Newfoundland Teachers Pension Plan Corporation as Director and Chair of the Governance and Human Resources Committee since 2016. In 2019, Richard was appointed to the Expert Panel on Modern Federal Labour Standards.
Rudolf du Toit says his personal goal has always been to contribute his skills to bettering the world where it is needed the most. "I am constantly looking for new skills and tools to deepen my impact."
Prior experience working in community development and the non-profit sector had demonstrated the importance of people and relationships. "I looked for a graduate program that would equip me with the skills to strategically manage people and relationships." Rudolf cites the dual focus on human resource management and labour relations, the interdisciplinary perspective, and the Centre's reputation and resources as some of the reasons why the MIRHR stood out.
After graduating from the MIRHR program, Rudolf sought out "as many diverse experiences as possible in the different areas of human resource management and business, as well as in different sectors."
Having worked as a summer intern at ADP Canada during the MIRHR, Rudolf rejoined the firm after graduation. After working with both McLean & Company and Kin&Co, Rudolf recently began as an Organizational Performance Advisor with the City of Brampton.
"I realized that one of the most important ingredients in ensuring that our future is sustainable and equitable, is evidence-based and collaborative governance in our institutions."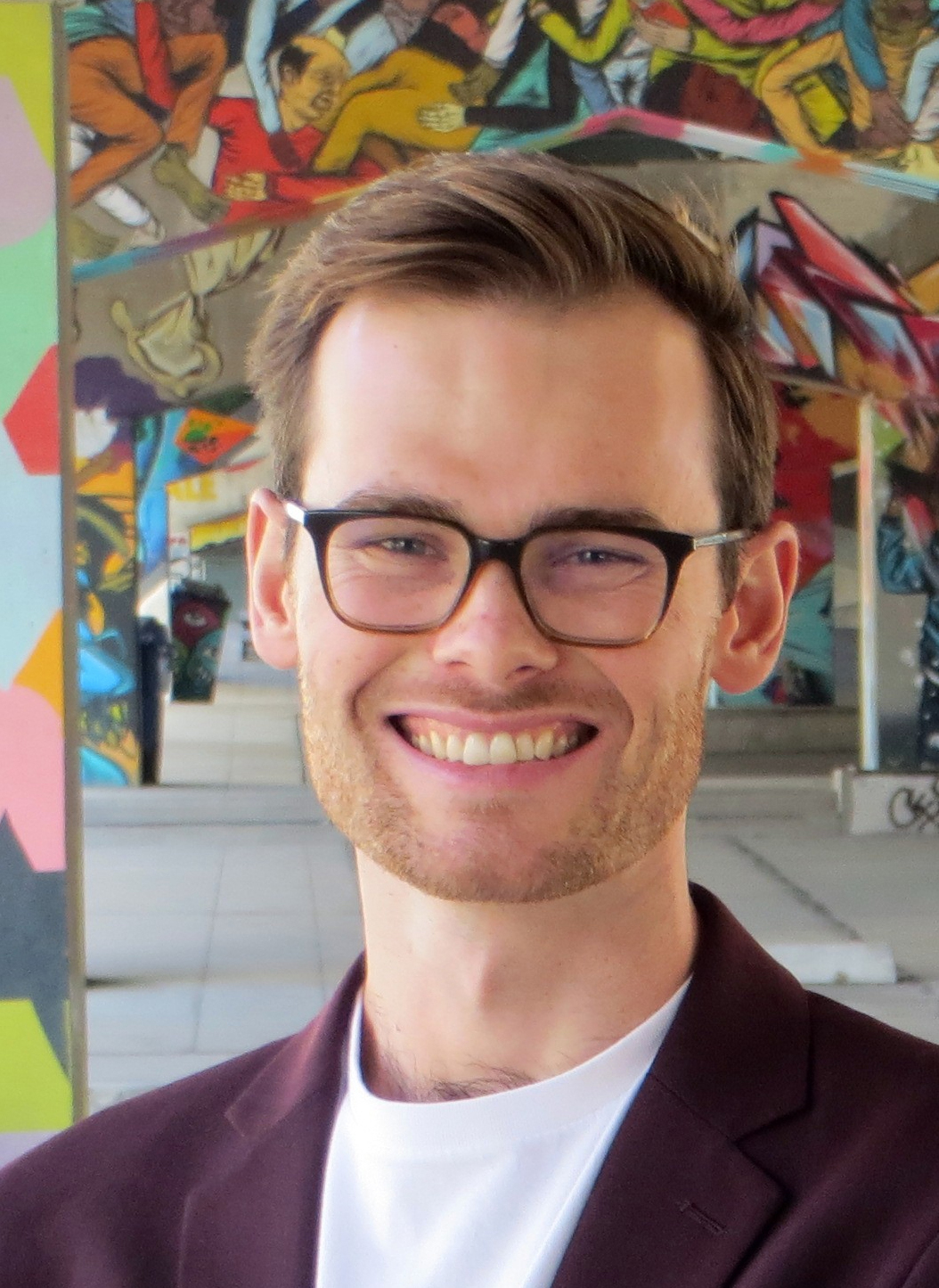 Rudolf says his current role applies the interdisciplinary perspectives of his previous experiences to "help the corporation develop a framework and culture of strategic and evidence-based decision-making to better serve the residents of Brampton." This involves shaping the City's strategic planning process, developing key performance indicators, and building employees' skills and mindsets.
Rudolf is also a member of the Executive Committee of the Emerging Leaders Network, a CivicAction program that connects and develops rising leaders across the GTHA. "This role has helped me really connect with other like-minded change-makers across the region, and to help empower the next generation of leadership in our region at a time when strong leaders are desperately needed as we work towards a green and inclusive recovery from the pandemic."
"As the founder and leader of the committee's first Measurement Working Group, I had the opportunity to deepen the network's impact through data, while also gaining experience that I am leveraging today in my role at the City of Brampton."
Senka Grahovac began the MIRHR program after completing her first year of law school at Osgoode Hall. She balanced two different schools and two distinct programs, completing the MIRHR part-time as a full-time law student—"looking back, it was an exciting challenge."
At the time, Senka was torn between wanting to eventually practice as an employment lawyer or as a corporate lawyer. "I was told by others in the field that I would eventually have to choose a focused practice area."
While the bulk of Senka's law school courses were rooted in corporate and commercial law, she says the MIRHR provided a different, valuable lens. "Courses such as Strategic Leadership, Organizational Change, Selection and Recruitment (among others) offered the opportunity to explore different topics and expand my perspective as I navigated the legal world. I felt that regardless of which path my legal career took, the program would equip me with additional tools to be a better leader, strategic partner and advisor to clients."
"The added challenge of balancing the demanding course load of law school—and later articling and legal practice—and the MIRHR also provided me with valuable experience in properly managing my time and learning to prioritize accordingly."
As it turned out, the completion of the MIRHR program provided a "rare opportunity."
Although she started her career as a corporate lawyer at a large Bay Street firm, after a couple of years of practice, the MIRHR allowed her to transition to another large Bay Street firm and work as an employment and labour lawyer.
Now, Senka is legal counsel at the LCBO, where she advises on both commercial and corporate legal matters as well as on employment and labour matters.
"Since the LCBO is an Ontario government enterprise and one of the world's largest buyers and retailers of beverage alcohol, there is no shortage of interesting legal work." Senka reports to the Senior VP, General Counsel and Corporate Secretary, and independently supports internal teams in all aspects of the LCBO's business. She provides "timely and tailored" legal advice on all matters; reviews, drafts and negotiates commercial agreements, and collaborates with business teams to ensure contractual relationships support LCBO's business goals; and advises HR and Labour Relations on all employment and labour law matters, including attending mediations to attempt to resolve labour grievances.
"The unique combination of the MIRHR and my law degree, as well as the mixed experience in diverse practice areas, ultimately led me to my current role and afforded me the opportunity to add value to organizations in a multifaceted and unique way."
For Senka, one of her favourite experiences in the program also had a direct impact on her legal practice. Shortly after completing International Developments in Labour and HR Policy course with Professor Verma and returning from the course trip to Europe, Senka was "inspired to expand the scope of my legal practice and more fully focus on learning and working in the field of labour and employment law."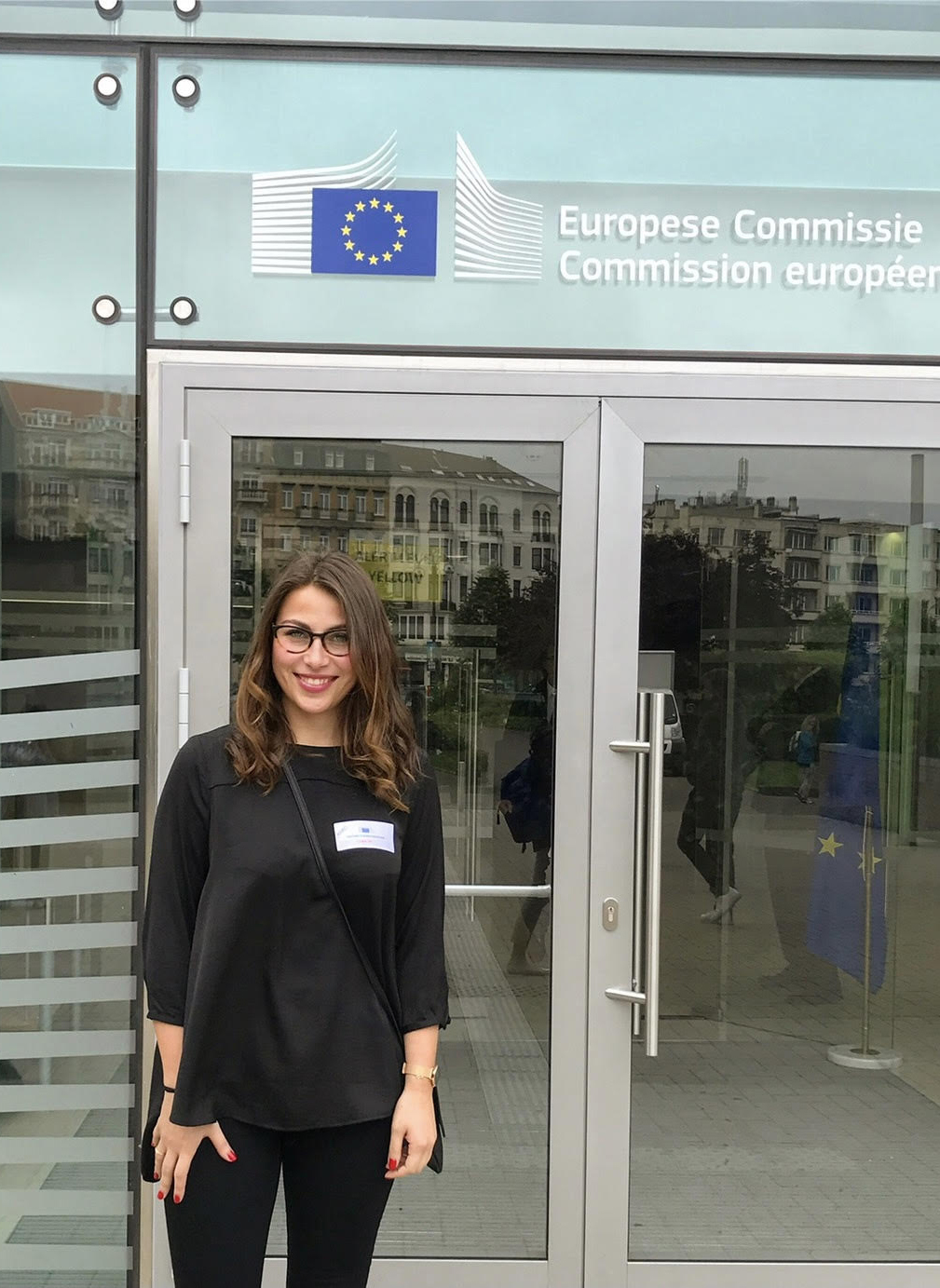 The trip, Senka describes, was a "unique opportunity to visit international labour institutions, including the European Commission and International Labour Organization, and learn about international labour issues, as well as opportunities for social and economic development."
"The course and the trip opened my eyes to the range of opportunities globally and the unique cross-cultural ways of tackling global labour topics."
Richard also recounts how specific courses and instructors impacted his career.
"I was very blessed to have Professors like David Beatty (yes, one of the authors of Brown and Beatty's Canadian Labour Arbitration), the one and only John Crispo, Noah Meltz (nicest man you would ever meet), Frank Reid, Harvey Kolodny and Dan Ondrack. At this early time in the program, it was a real partnership between the law school, business school and the Centre."
"Beatty and Kolodny stimulated creative thinking in many of us—a skill set that served me well in my career. Tough problems require "outside of the box" solutions."
For both Richard and Rudolf, memories of the library feature prominently.
Richard recalls library staff Liz Perry and Bruce Pearce—along with Deborah Campbell—as the "real heart of the Centre."
"I will always have a soft spot in my heart for these wonderful, caring, and dedicated people who helped all of us be successful."
Rudolf says he cherishes the deep conversations he has with the library staff of his own time, Monica Hypher and Vicki Skelton. They "gracefully entertained my challenging questions about a myriad of work and employment issues we were grappling with as students."
Richard congratulates those students grappling with those issues today: "You made a wise decision. You can make a difference in your career. And trust me, you will never be bored as interesting and complex issues will cross your desk on a very regular basis."
The role of human resources and labour relations is now more important than ever, he says. "Your job is to speak truth to power in a fashion that can facilitate change. Your job is to focus on the best interest of your staff and the organization."
This is far from easy, Richard notes. "At times you may be taking some personal risks—but it is your job as the leader of HR and/or LR in your organization. You need to build your own personal trustworthiness as this is your most important asset. If you lose this you might as well look for a different career as your ability to make a difference is all but gone."
But the most important thing, Richard says, is for today's students to build their understanding of mental health in the workplace.
Both Rudolf and Senka recommend that students take full advantage of everything the MIRHR program has to offer.
Senka advises students to "take courses that both challenge and interest them and, most importantly, [to] engage with classmates, alumni and professors." Rudolf adds to that list: "volunteer; get to know your classmates and faculty; attend special events and lectures on and off campus; and more."
Following your curiosities, Rudolf says, will "naturally help you discover what you really like to do and who you really like to work with, and hopefully lead you to more meaningful jobs and opportunities."
"There is such a large and wonderful network of resources that can provide support, guidance and share insights," says Senka. "I met some incredible classmates throughout my time in the program—many of who were similarly balancing careers and course-work and were a continued source of inspira
Categories
Tags