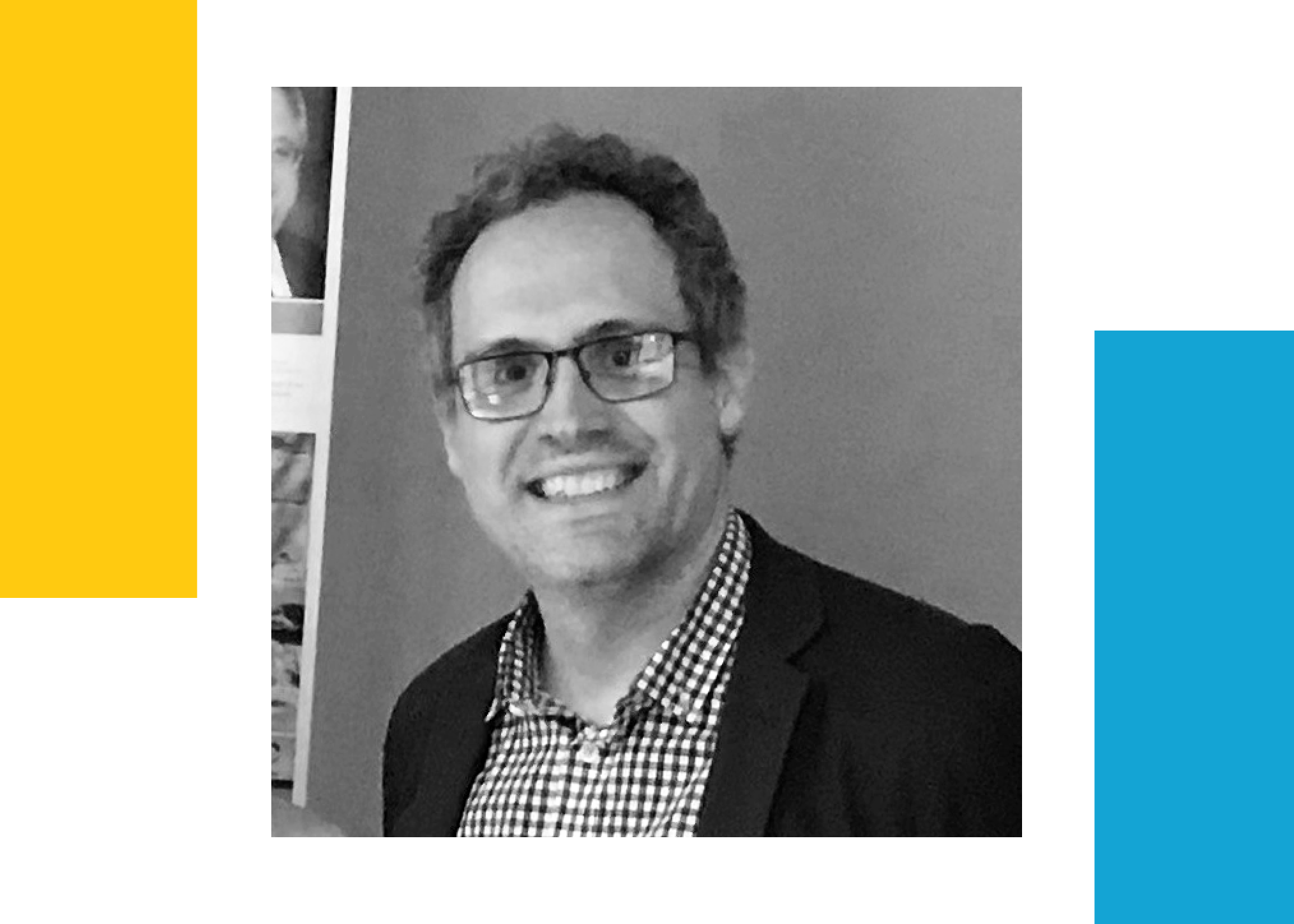 Dear CIRHR Community, 
 Summer 2023 will likely be remembered as the summer of strikes with a number of worker issues coming to the fore. Ongoing labour disputes have brought the important work we do at the Centre into sharp focus, from striking Canadian grocery-store, salt-mine and port workers, to the US actors' & writers' strikes which have a residual impact on Canadian film/television industries.
Over the last several months, our faculty, students and alumni have been part of the public conversation around labour, including Professor Anil Verma who recently lent his expertise on the emergence of AI to CTV news, and CIRHR alumnus Armine Yalnizyan who has addressed nursing labour shortages and the impacts of inflation on the job market in her regular Toronto Star column. I've also been very fortunate to receive invitations to address strikes, contract-negotiations and labour shortages in our post-pandemic world.
CONGRATULATIONS
With that in mind, I want to acknowledge Associate Professor, Padraic Scanlan, a dedicated faculty member who was granted tenure over the summer. We're very fortunate to call him a colleague and friend, and we look forward to the Centre continuing to benefit from his contributions as a professor and researcher.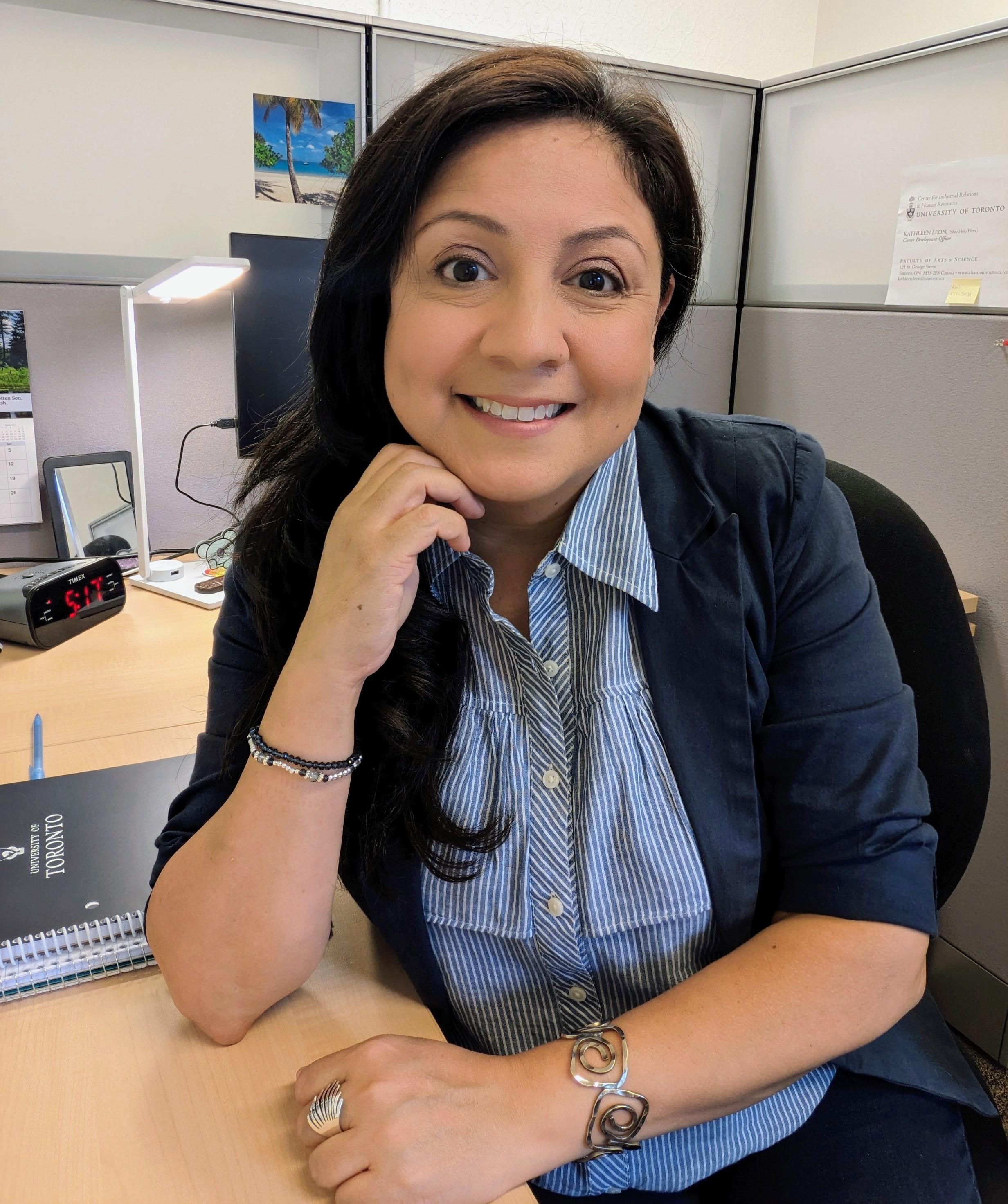 WELCOME
We're also thrilled to welcome Assistant Professor, Alejandra González Jiménez, who holds a joint position between the CIRHR and the Centre of Diaspora for Transnational Studies, and our Career Development Officer, Kathleen Leon, the newest member of our CIRHR team! 
Kathleen comes to us with a wealth of experience and knowledge including more than a decade with Employment Ontario. We had the opportunity to sit down with Kathleen for an illuminating interview about what she's gleaned from her career, what she's looking forward to at the Centre, and how her new role will help ready our students for, and connect them with, the world of work.
It's also with much excitement that we welcome Xueyu Wang, Daniela Gatti and Milad Moghaddas, our three new PhD students beginning their studies this fall. We had the opportunity to ask Xueyu, Daniela and Milad some questions about their primary goals, what drew them to the Centre, and the life experiences (books, activities, travel destinations, and mantras) that inspire them most. You can check out our full interview now.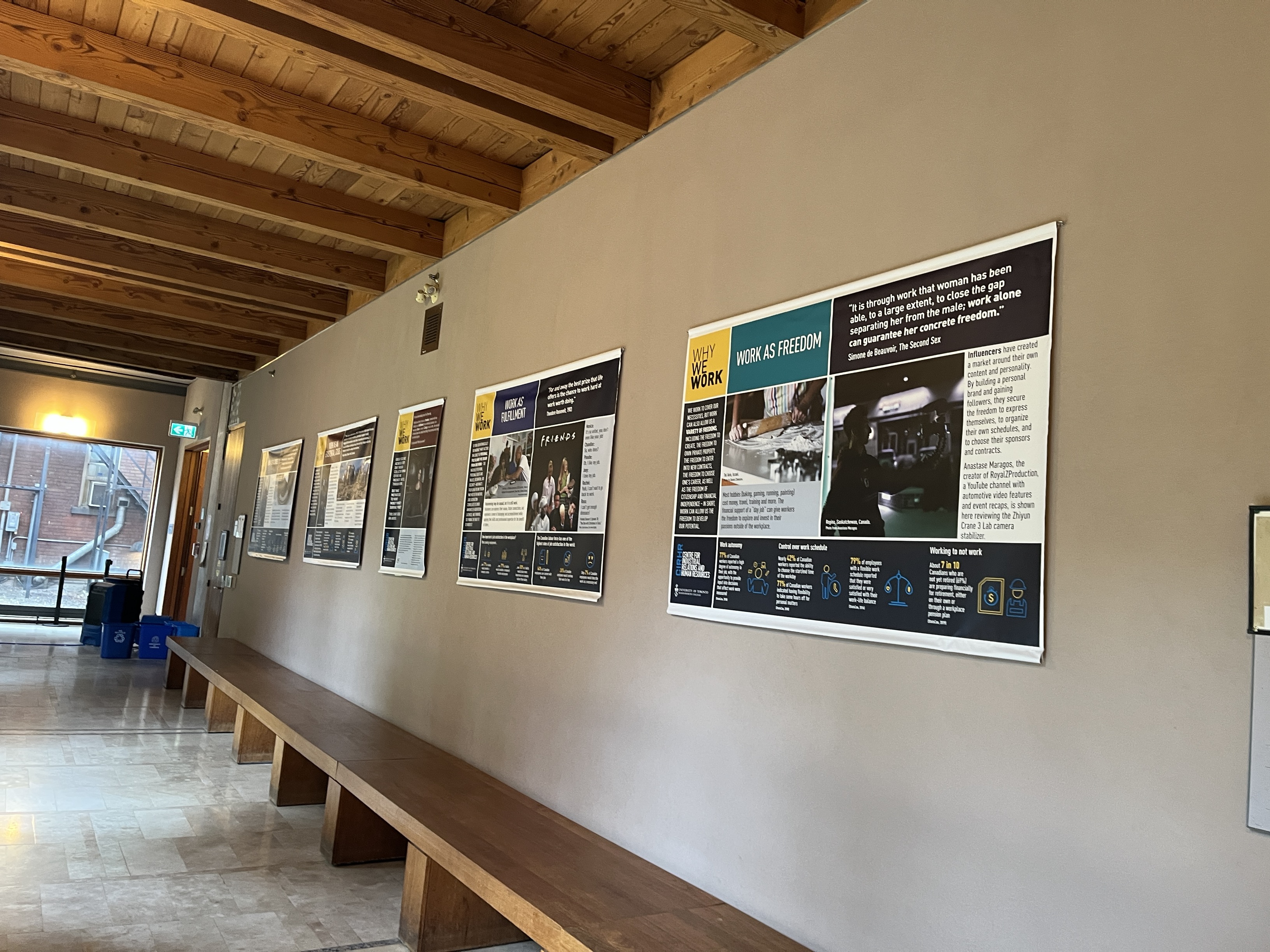 CIRHR INITIATIVES
I'm very happy to announce new installations as part of our Why We Work exhibit which explores the question of how we think of work, what motivates us to work, and how the answers to these questions shape us. Our newest panels, which touch upon the impacts of the COVID-19 pandemic, are on display now outside WW126 at Woodsworth College (119 St George St). 
The CIRHR also recently established the United Steelworkers/Leo Gerard Chair in Collective Bargaining and Worker Representation to continue its impact in the study and teaching of labour relations and human rights. Launched with an initial cornerstone gift from the United Steelworkers (USW), this chair will address the most pressing challenges facing the workforce today.
This past summer, we were thrilled to hear that its namesake, Leo Gerard, United Steelworkers International President Emeritus, was appointed a Companion of the Order of Canada. This level of appointment is the highest of the Order's three levels, and recognizes "outstanding achievement and merit of the highest degree, especially in service to Canada or to humanity at large." 
You can click here to learn more about the Chair and how to contribute.
THANK YOU
Of course, the work we do at the Centre -- establishing a new chair, executing a new exhibition, conducting research, onboarding new staff and students, and amplifying our voices in the public arena -- would not be possible without the tireless work of an incomparable staff and library. It's this team that supports our students while they're studying, and enables our faculty members to focus their efforts on teaching and research. They provide logistical support; they catalogue important resources and scholarship and make them easily accessible to researchers; they help our voices reach a broader audience; and they nurture an environment where kindness and collaboration go hand-in-hand with learning.
As we start a new academic year, I thank you deeply for your efforts, and the opportunity to continue working alongside you. Here's to another productive and exciting term together!
Best,
Rafael
***********************************************************************
Dr. Rafael Gomez, Professor
Director, Centre for Industrial Relations and Human Resources
University of Toronto