While we can't celebrate in person right now, we want you to be able to participate in as many CIRHR graduation traditions as possible. We've created a digital background so that wherever in the world you may be celebrating on Tuesday, you can have your photo on the CIRHR steps like so many graduates before you. And if you send a photo of yourself (with or without the digital background!) to cirhr.communications@utoronto.ca by June 12th, we'll be creating a virtual group photo of the June 2020 graduating class. 
Wherever you are celebrating, you can share your moment online by tagging the Centre on Instagram (@cirhr_uoft) or on Twitter (@CIRHR_UofT) and using the hashtag #UofTGrad20. UofT has also created custom Zoom backgrounds, GIPHY stickers, Instagram activities, and a Facebook frame.  
The ceremony itself will be broadcast online on Tuesday, June 2nd at 12:00 pm (EDT). In this virtual Convocation ceremony, the Chancellor of the University of Toronto will officially confer degrees on all members of the June 2020 graduating class. If for any reason you're unable to watch the ceremony on June 2, the link will remain available for several weeks afterwards. Parchments, the legal document embossed with the University seal and the graduate's name and degree, are scheduled to be sent by the Office of Convocation by courier to MIRHR graduates on June 17th. 
Digital Background
Save the image below to use it as a background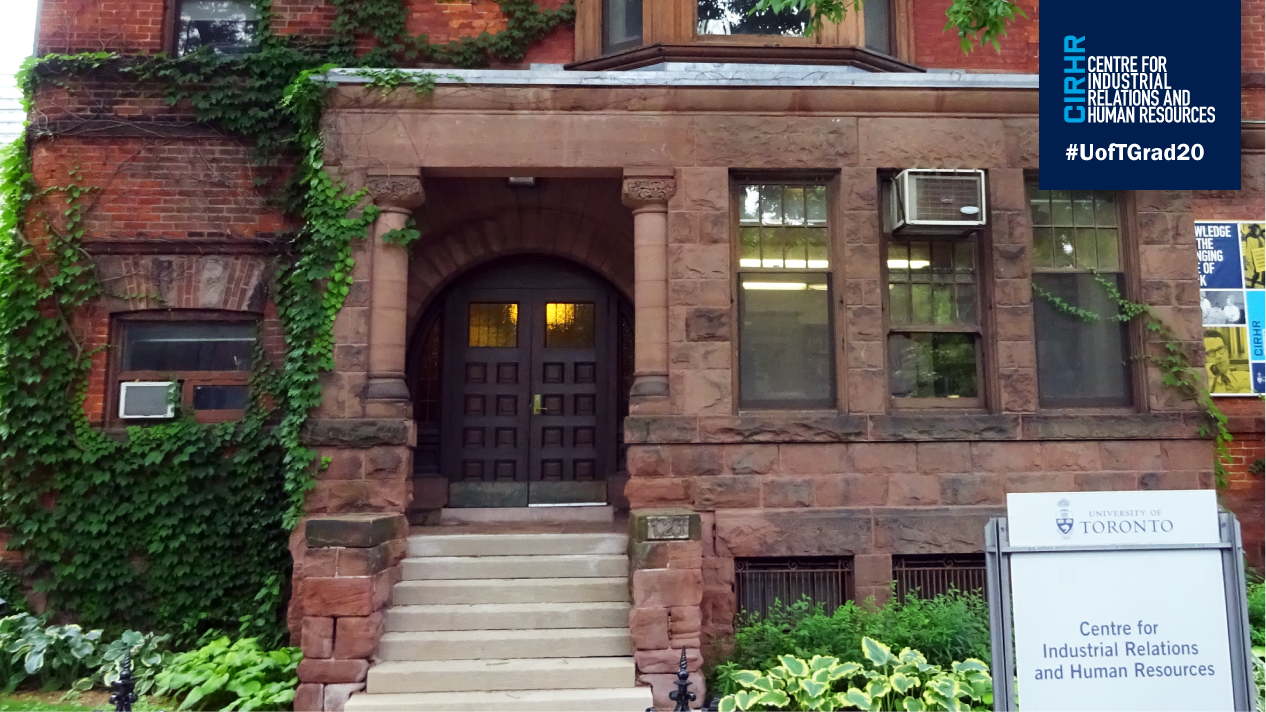 Categories