Congratulations to the Centre's newest graduates!
Twenty-two newly minted MIRHRs convocated on June 6th: Usmita  Afrose; Md. Idris Ali; Amullya Babchede; Usha Chandrasekhar; Jan Shih-Yun Chiu; Jordan Cristillo; Elaine de Lima Costa; Yushu Huang; Christina Kaszap; Agatha Kennedy; Tiancheng Lu; Yidan Ma; Aliya Mohamed; Amrita Mohammed; Miloy Mollah; Christina Morden; Mohiba Musavi; Emily Niles; Nugman Nugman; Moutushi Rahman; Tierney Rocky; Yixue Helen Song; Mira Symoni; Ayesha Tabassum; Aisalyn Templin; Chantelle Whidden; and Jaime Zorrilla Congratulations, all!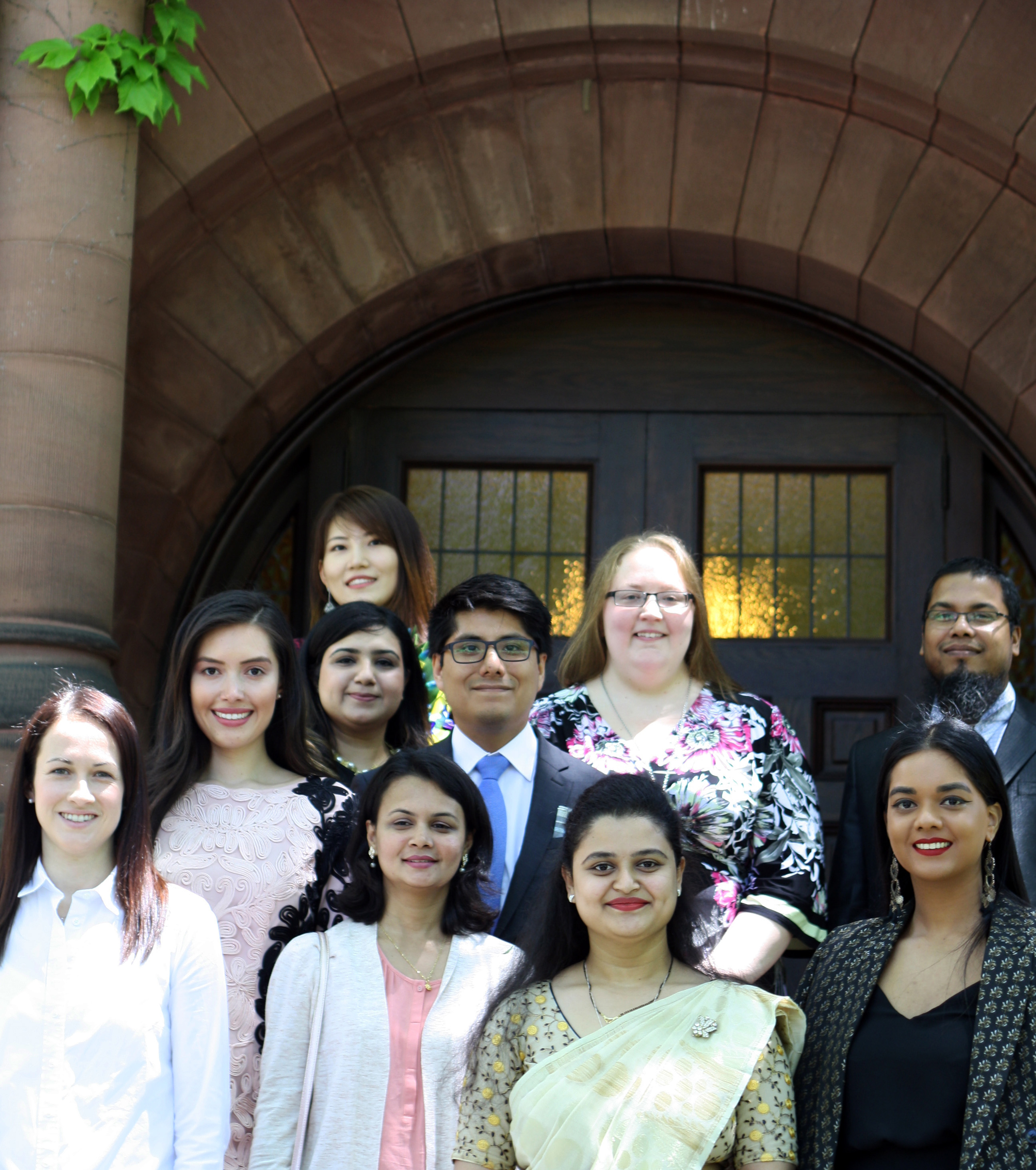 Elaine de Lima Costa and Chantelle Whidden are the June 2019 winners of the Frank Reid Prize. Every June, the prize is presented at convocation to the top graduating student or students from the 2-year MIRHR degree program. The prize will be awarded again in November to the top graduating student from the 12-month MIRHR degree program. Congratulations Elaine and Chantelle!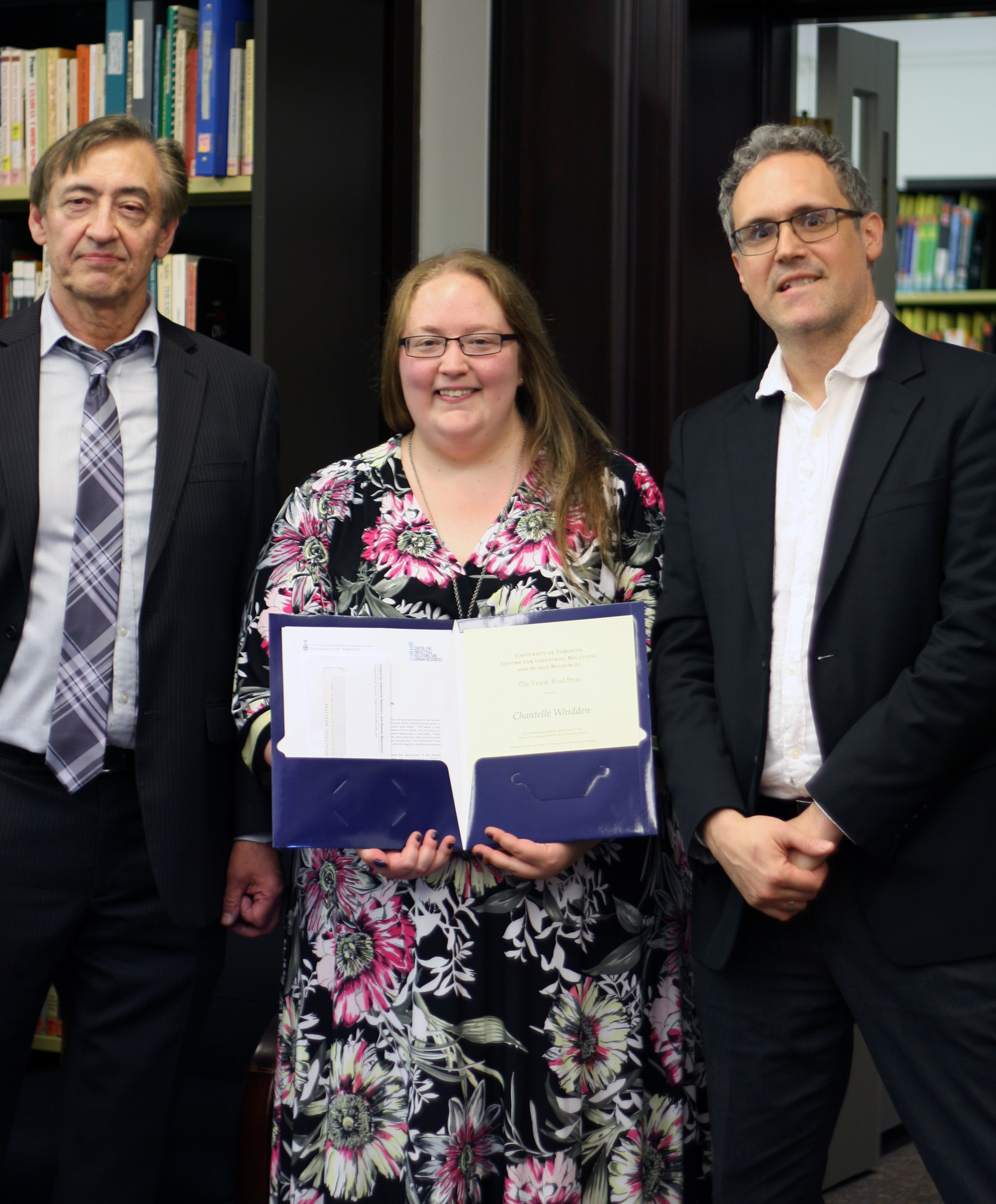 Frank Reid and Rafael Gomez pose with Chantelle Whidden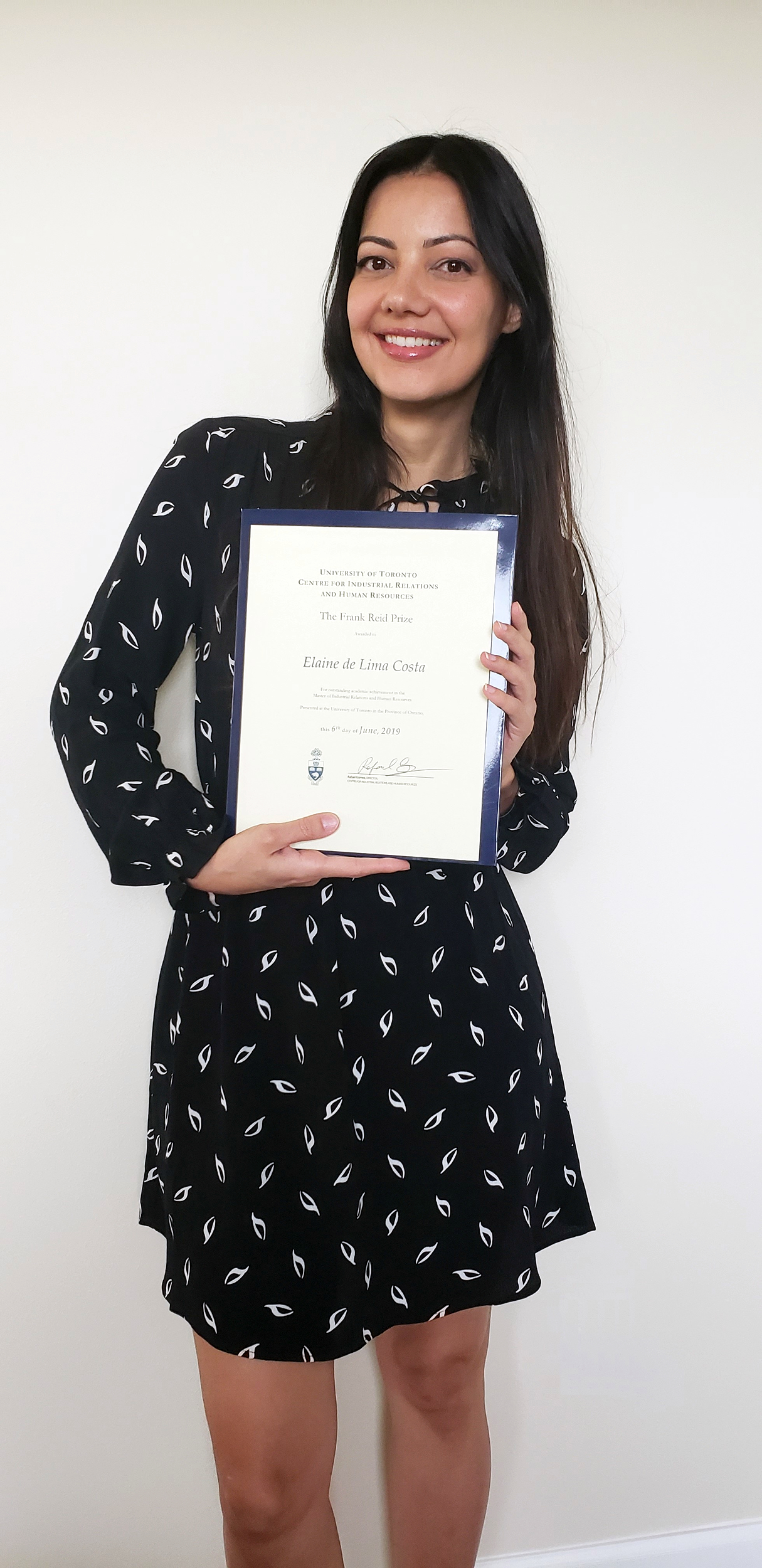 Elaine de Lima Costa
Categories