An earlier version of this collage was posted on June 17th
On June 2nd at the University of Toronto's virtual Convocation ceremony, the Chancellor of the University of Toronto officially conferred degrees on twenty-nine MIRHRs. 
Today, June 17th, the Office of Convocation is scheduled to release the parchments, the legal document embossed with the University seal and the graduate's name and degree, which are being sent by courier to our graduates. To mark this special day, we are excited to share this year's virtual version of the traditional MIRHR group photo.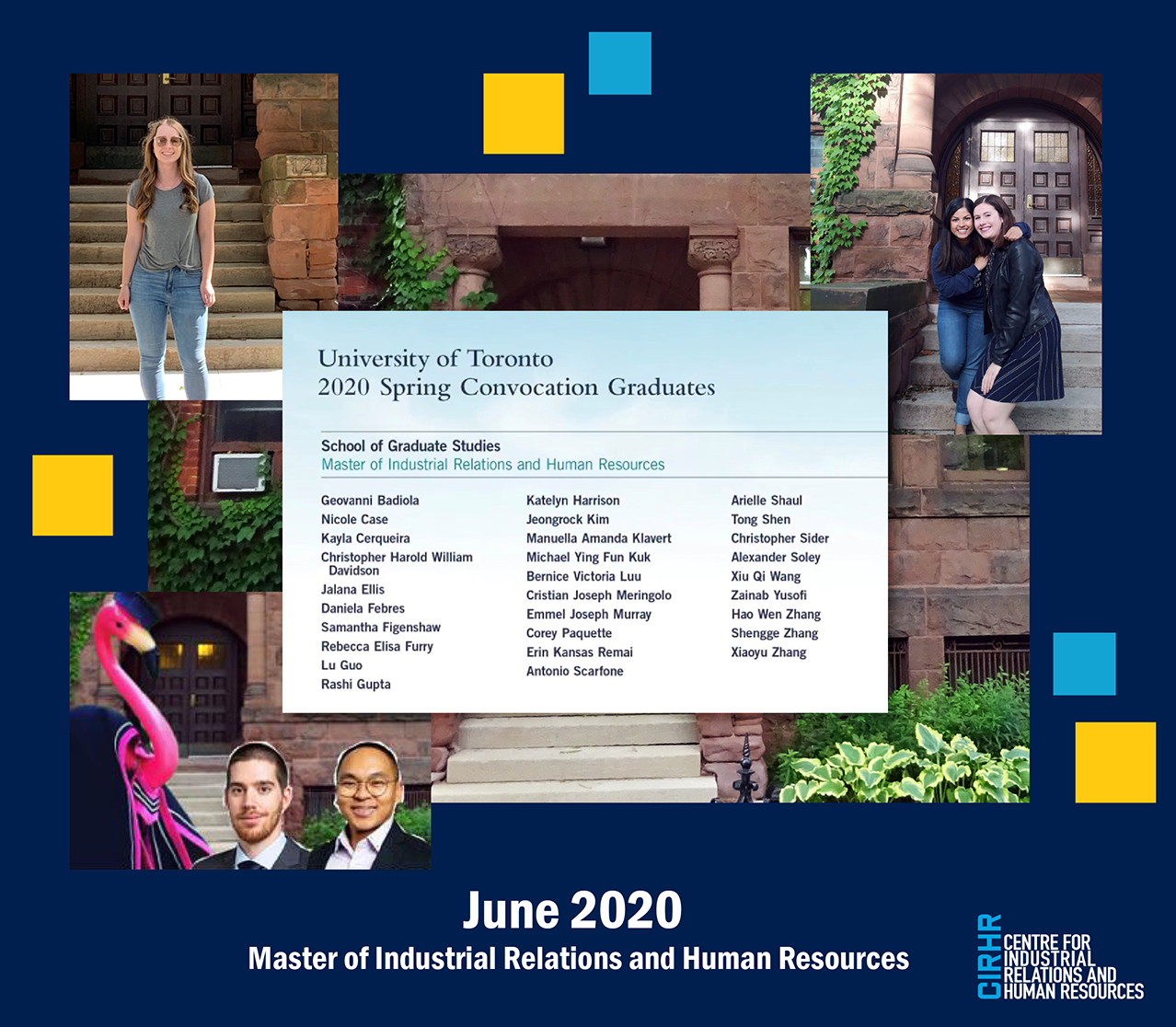 Many thanks to Samantha Figenshaw, Rashi Gupta, Emmel Murray, Erin Remai, and Alex Soley who sent in photos to be included in the collage. 
Categories